FedEx Wins AmCham Corporate Social Responsibility Award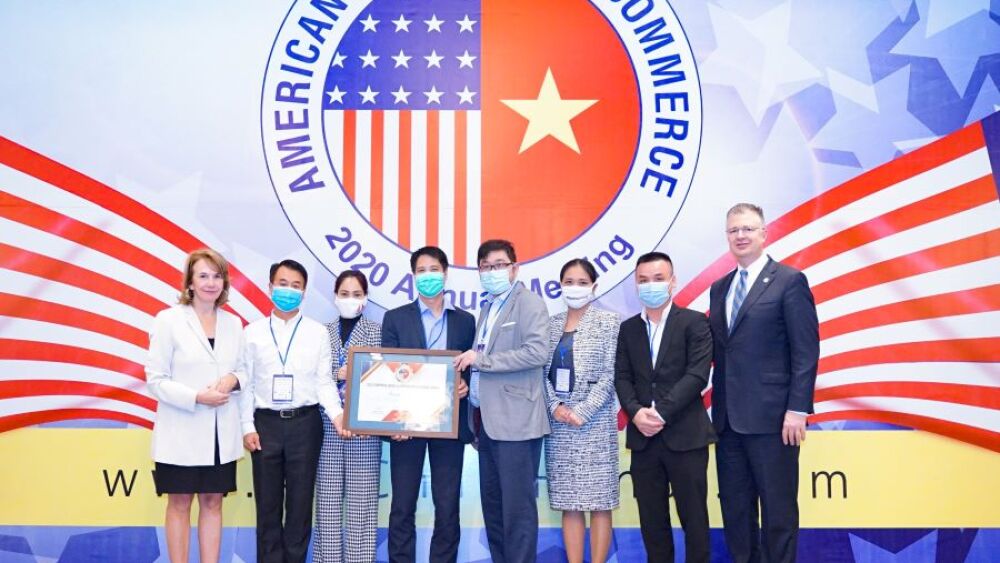 FedEx lauded for its initiatives to deliver for communities in Vietnam and around the world amid the COVID-19 pandemic
HA NOI, December 10 – FedEx Express, a subsidiary of FedEx Corp. (NYSE: FDX) and one of the world's largest express transportation company, won the 2020 Corporate Social Responsibility (CSR) Award for the second year in a row from the American Chamber of Commerce in Vietnam (AmCham) for initiatives to assist communities in Vietnam during the COVID-19 pandemic.
This annual program recognizes companies in Vietnam who demonstrate commitment to transparency, good governance, impactful community outreach initiatives and sustainable business practices. This year's awards recognize the actions and commitment of members who are assisting Vietnam and the Vietnamese people during this extremely challenging time.
"The pandemic has impacted all aspects of society," shared Hardy Diec, managing director of FedEx Express Indochina. "FedEx is one of the few companies in the world that never stopped operating during or due to the pandemic and can flex our network and capabilities to keep critical supplies and supply chains moving. This recognition acknowledges the incredible efforts of our team members who are working around the clock to deliver essential goods for businesses of all sizes and support the communities in the collective effort to fight this public health crisis."
Since the start of the pandemic, FedEx has teamed up with nonprofit organizations and enterprises to provide essential shipping services and support relief efforts reaching those who need it most. FedEx team members in Vietnam are supporting the delivery of much-needed medical, life-saving equipment and protective gear to hospitals in both Vietnam and outside the country. In recent months, FedEx has been working around the clock to help small and medium-sized businesses in Vietnam resume operations and get back on the path to recovery.
In April, we delivered an express shipment of batteries for medical ventilators to Vietnam's Ministry of Health to support the country's crucial medical needs. In the same month, FedEx, in coordination with DuPont and the U.S. Embassy in Vietnam, transported more than 450,000 Tyvek® protective suits from Vietnam to the U.S. State of Texas. In May, FedEx donated its shipping services to help the Vietnam Red Cross Society transport thousands of medical masks to the American Red Cross in the United States to help U.S. communities cope with COVID-19.
The delivery of the lifesaving supplies is part of the company's FedEx Cares 50 by 50 goal, which aims to impact 50 million people around the world positively by the company's 50th anniversary in 2023.