FedEx Welcomes the World to China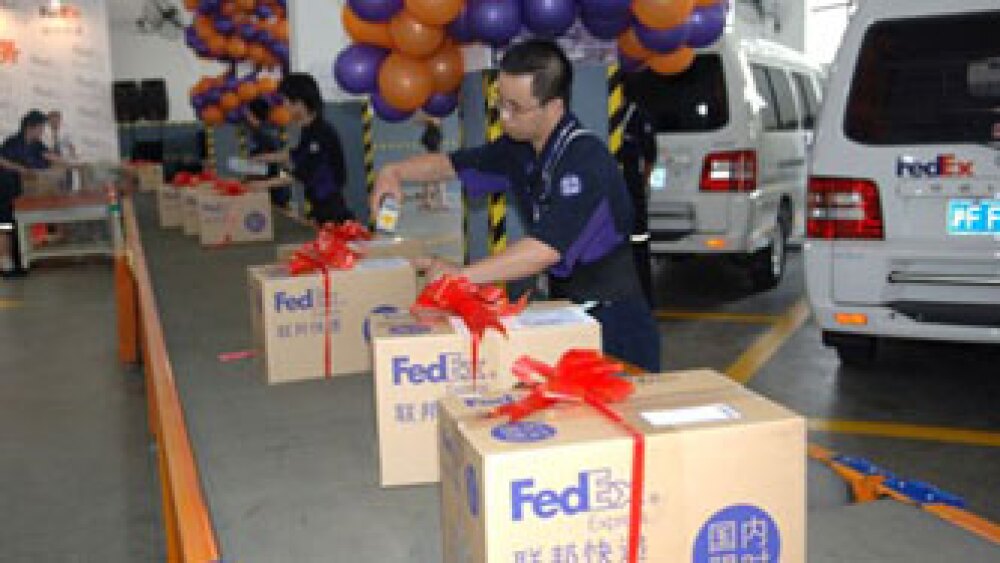 Extending its iconic next-business-day service throughout China marks the latest FedEx Express effort to meet increasing customer demand in the country. Since FedEx began its next-business-day service on May 28, coverage has expanded from 19 to more than 30 cities, while 48-hour day-definite service is offered in more than 200 cities and counties.

The new domestic offering, combined with the company's industry-leading international express service,
increases connections among businesses within China and around the world.

FedEx entered the China market in 1984 and has continued to grow its network, providing reliable pickup and delivery services, rapid customs clearance ability, and international line-haul using its own aircraft to link China to the company's global networks. FedEx Express has the authority to operate 30 weekly U.S.-China frequencies, including weekly flights serving Shanghai, Beijing and Shenzhen.

With the start of domestic express service in China, FedEx can now effectively serve the burgeoning market with next-business-day, time-definite and day-definite delivery services across the country. Companies across China, including those in second- and third-tier cities, will benefit from increased domestic reach, greater connectivity among cities, reliable, time-definite express service and a money-back guarantee.

The start of domestic express service within China further bolsters our global leadership in the air cargo industry in China and globally. It's the latest in a proud history of accomplishments as pioneers in the China market, for example:.
• In April 1994, FedEx became the first express transportation company to be linked electronically with China customs.
• In March 1996, FedEx became the first express carrier to directly serve China with its own aircraft with weekly flights to Beijing and Shanghai. Today, FedEx has 30 weekly U.S. – China frequencies — more than any other cargo carrier.
• In January 2006, FedEx broke ground on a new US $150 million Asia Pacific hub in Guangzhou, China, that will employ about 1,200 workers. Today, FedEx already employs more than 6,000 workers in China.
• In March 2007, FedEx completed the acquisition of DTW Group's 50 percent share of the FedEx-DTW International Priority express joint venture and DTW Group's domestic express network in China.