FedEx Volunteers Give Back to the Local Community with Mural Painting Project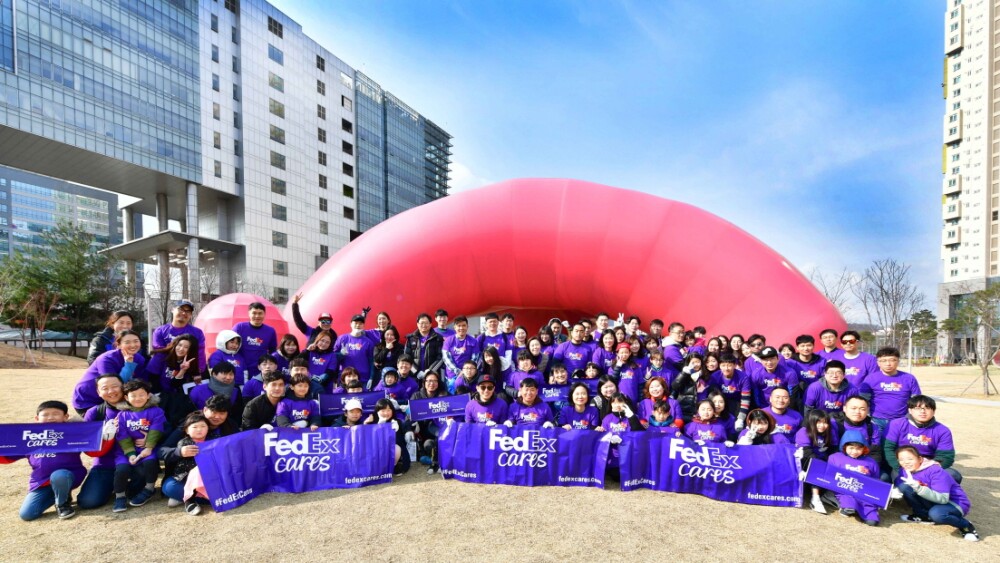 SEOUL, March 25, 2019 —FedEx Express (FedEx), a subsidiary of FedEx Corp. (NYSE: FDX) and the world's largest express transportation company, recently collaborated with the Partners for the Future Foundation, with more than 100 FedEx employees and their family members helping to transform the residential environment on Cherry Blossom Road in Geumcheon-gu in Seoul on March 23. Participants revitalized the area by creating beautiful mural paintings along the roadside that were last renovated ten years ago.
"This project embodies FedEx dedication to give back and deliver positive change in our community. We are excited to help local residents live in a brighter and more vibrant environment and help enhance their quality of living." said Eun-Mi Chae, Managing Director, FedEx Express Korea.
The event is part of the FedEx Cares initiative global charitable giving program, where FedEx team members from around the world will volunteer their time and talents to support local communities. FedEx will invest $200 million in more than 200 communities by 2020 to create opportunities and deliver positive change around the world.