FedEx Volunteers Deliver Support to Communities In Areas of Japan
Clean Up with a Focus on Restoring the Local Environment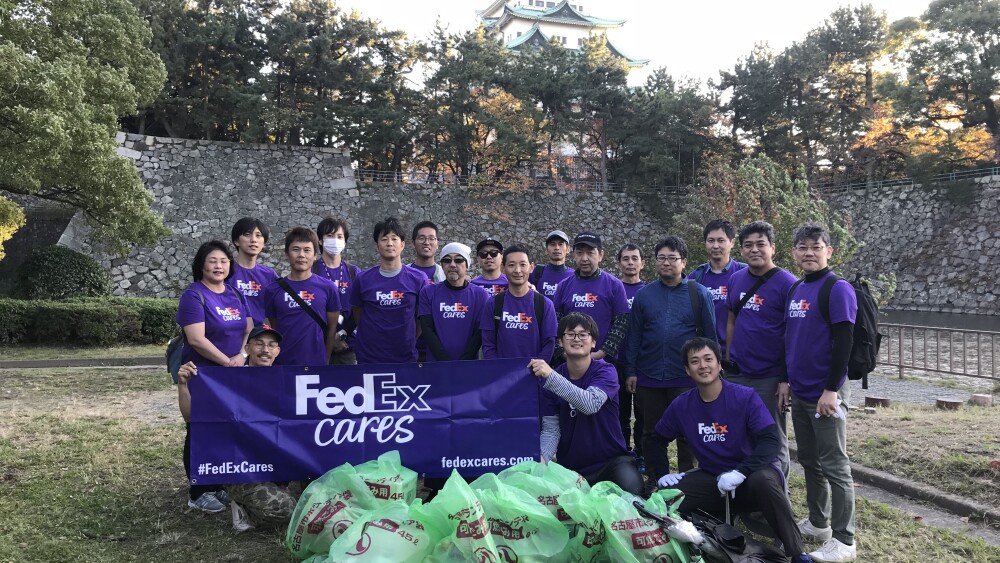 TOKYO, December 6, 2018 – As part of the global FedEx Cares initiative held each year, employees of FedEx Express (FedEx), a subsidiary of FedEx Corp. (NYSE: FDX), volunteered in Japan to help restore the local environment.
121 volunteers participated in collecting trash, cleaning up the streets and parks near FedEx offices and facilities in nine areas across Japan: Saitama, Tokyo, Aichi (Nagoya and Toyohashi), Mie, Kyoto, Kanagawa, Osaka, and Okayama. The activities resulted in the collecting of 466.3-kilogram trash.
Each year FedEx team members in Japan, who are familiar with the areas where they live and work, seek out ways to contribute to their communities. This year, employees decided to focus on the environment. This initiative is part of the FedEx Cares global charitable giving program in which FedEx is investing US$200 million in 200 communities by 2020 to create opportunities and deliver positive change around the world. In the last two years, FedEx has invested more than US$101 million in 134 communities globally, which is more than half way to the 2020 goal.
FedEx connects people and possibilities around the world responsibly and resourcefully by multiplying efficiencies and innovations that deliver more with fewer environmental impacts. With its Reduce, Replace, Revolutionize approach, FedEx reduces or eliminates the impact from activities and operations, replaces assets that can be more efficient, and revolutionizes operations by discovering and applying new innovative technologies.
For more information about FedEx Cares and the FedEx commitment to volunteerism and the communities it serves, please visit: http://fedexcares.com/