FedEx Taiwan Named Aon Best Employer and Best Employer for Commitment to Engagement 2016
Prestigious Accolades Underscore the Success of FedEx People-First Philosophy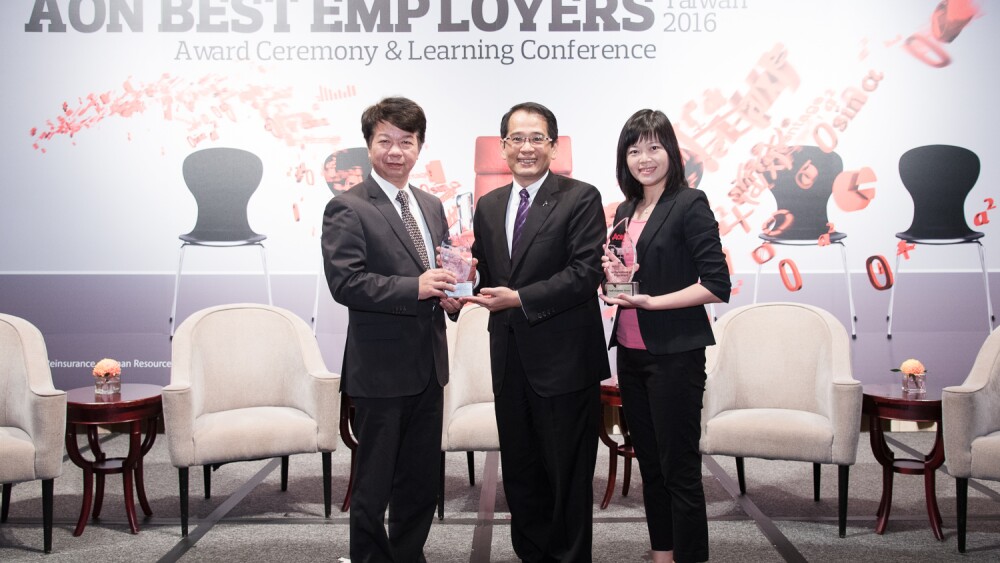 TAIPEI, August 24, 2016 — FedEx Express (FedEx), a subsidiary of FedEx Corp. (NYSE: FDX) and one of the world's largest express transportation companies, has been named the Aon Best Employer in Taiwan for the third time. FedEx is also accredited as the Aon Best Employer for Commitment to Engagement this year. The accolades reaffirm the company's efforts to create a great and engaged workplace.
"At FedEx, we empower people, and that is the key to our success," said Michael Chu, managing director, FedEx Express, Taiwan. "Employee engagement is not just about commitment and satisfaction, but also empowerment. Through our people-first philosophy, we invest in our employees and provide sufficient support for them to excel in their jobs. These individual successes together contribute to the collective success of the company."
Conducted every two years, the Aon Best Employers program is the most credible study of its kind in Asia Pacific. Four measurable factors are considered in determining whether an organization is a Best Employer: high employee engagement levels; a compelling employer brand; effective leadership and a high performance culture. Information on each of these factors is gathered via an employee opinion survey, a CEO questionnaire and a people practices inventory. The survey was conducted over a nine-month period in Australia, China, Hong Kong, India, Indonesia, Japan, Korea, Malaysia, New Zealand, Singapore, Taiwan and Thailand.