FedEx Supports Students at One-day Job Shadow Program
High School Students Experience International Cargo Shipping Roles at FedEx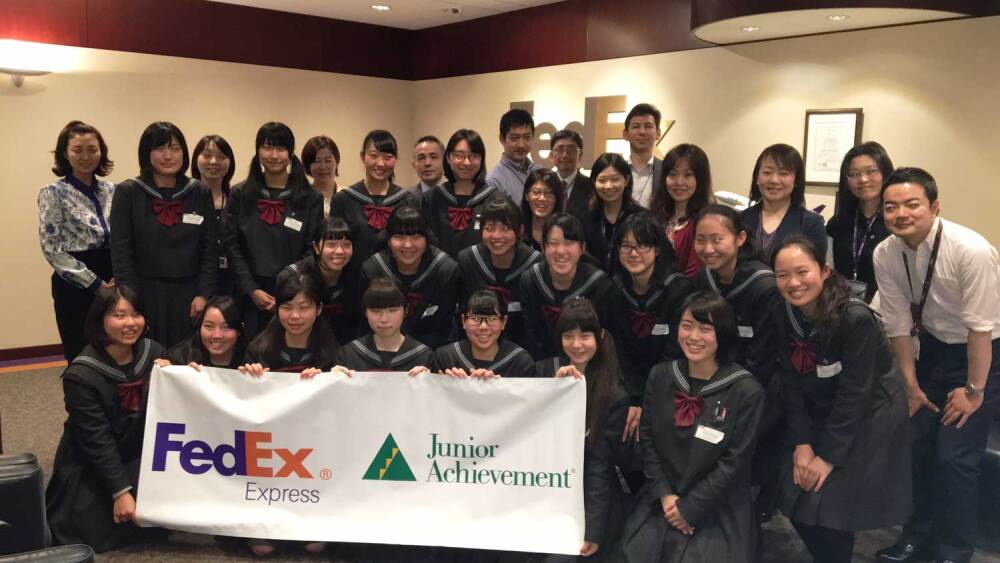 TOKYO, March 10, 2016—FedEx Express, a subsidiary of FedEx Corp. (NYSE: FDX), conducted a one-day job shadow program for 18 students from Seitoku University Girls High School on March 9 at the FedEx Makuhari office in Mihama-ku, Chiba City.
Since 2007, FedEx has regularly conducted the job shadow program in conjunction with Junior Achievement Japan, an economic education organization, which strives to train young people with the skills they need to go out into the workforce.
During the program, students shadowed FedEx employees responsible for sales, revenue operations, customer service and marketing. The students learned about FedEx global business, employee roles and responsibilities, the importance of teamwork, and need to always be customer-focused.
The job shadow program gives students an up-close opportunity to better understand how their studies relate to work in the real world. One student follows one employee like a shadow, sharing the hardships of the job and experiencing their enthusiasm and commitment to the work. The FedEx team hopes this experience will help students choose their courses, plan their future, and decide on a career path.
"With global demand for logistics diversifying, FedEx employees across multiple functions are working together to develop more flexible and innovative shipping solutions the world has yet to experience," said Masamichi Ujiie, regional vice president, North Pacific, FedEx Express. "I hope the students who participated in the job shadow program learned how every employee is working toward the same goal, which is to provide outstanding customer service. At FedEx, we expect the next generation to fuel growth and improve society, and we would like to provide opportunities for them to show everyone what they are capable of."
Students who participated said "While I expected every employee to perform their duties individually, I now understand that each task can only be realized through the cooperation of employees across various departments. I was also impressed with the close working relationship employees in different departments have." A discussion was held after the job shadowing where FedEx employees explained their personal journey from their school days to their current career and answered questions from students.