FedEx Stimulates Entrepreneurism Among Secondary School Students
FedEx Express/Junior Achievement International Trade Challenge 2015 Inspires and Educates Future Malaysian Business Leaders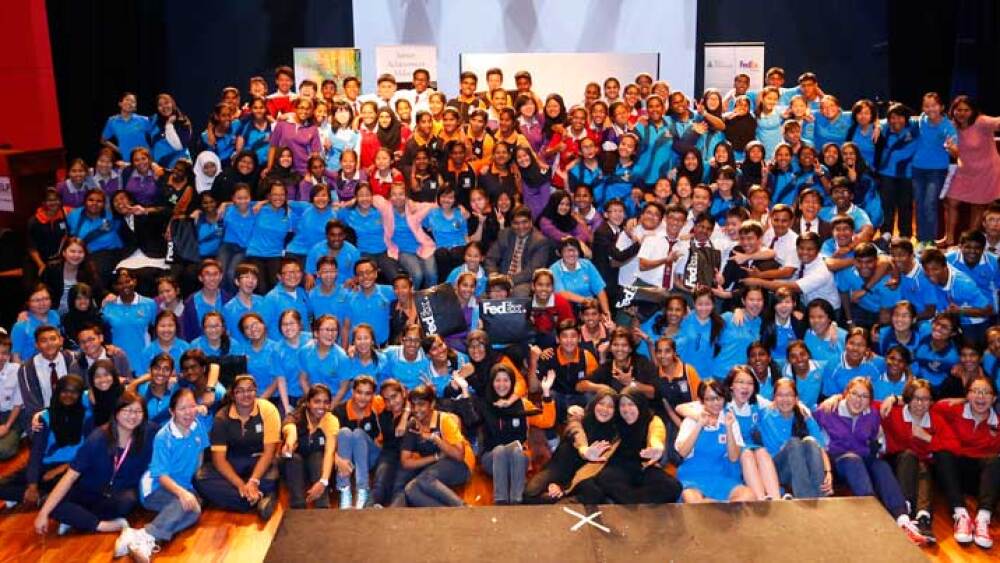 KUALA LUMPUR, May 8, 2015 — FedEx Express, (FedEx) and Junior Achievement™ (JA) announced the launch of Malaysia's eighth annual FedEx Express/Junior Achievement International Trade Challenge (FedEx/JA ITC).
This year, a total of 446 students from 25 schools participated in the international trade workshops, which were held in Penang on April 21 and in Kuala Lumpur on April 29 and 30.
The International Trade Challenge requires participating students to work in teams to apply the information and knowledge acquired at the workshops and submit a comprehensive proposal entitled 'International Market Entry Strategy'. The proposal must contain a plan to promote a product or service to an overseas market. The best seven submissions will be shortlisted to present in the local competition in Kuala Lumpur on July 28. The three best teams from the local competition will then represent Malaysia at the regional finals to be held in Singapore in August, where they will compete with participants from eight other markets: Hong Kong, Japan, Korea, New Zealand, the Philippines, Singapore, Thailand and Vietnam.
"As the world shifts to become more open and connected, it is essential to inspire the youths to understand the concept of global trade and how it changes the world," said Ramesh Kumar Singam, managing director, FedEx Express Malaysia and Brunei. "In the last seven years, the FedEx Express/Junior Achievement ITC has helped change mind-sets of many young people, and has inspired and groomed promising young entrepreneurs in Malaysia."
The program has so far facilitated 3,670 students from 198 secondary schools to explore and discover the many facets of international trade. Over the years, the program has been instrumental in inspiring a number of participants to put their knowledge into practice by setting up businesses in Malaysia.