FedEx Showcases Support for Japanese Companies Going Overseas
Delivering quality goods worldwide that encapsulate the manufacturer's founding spirit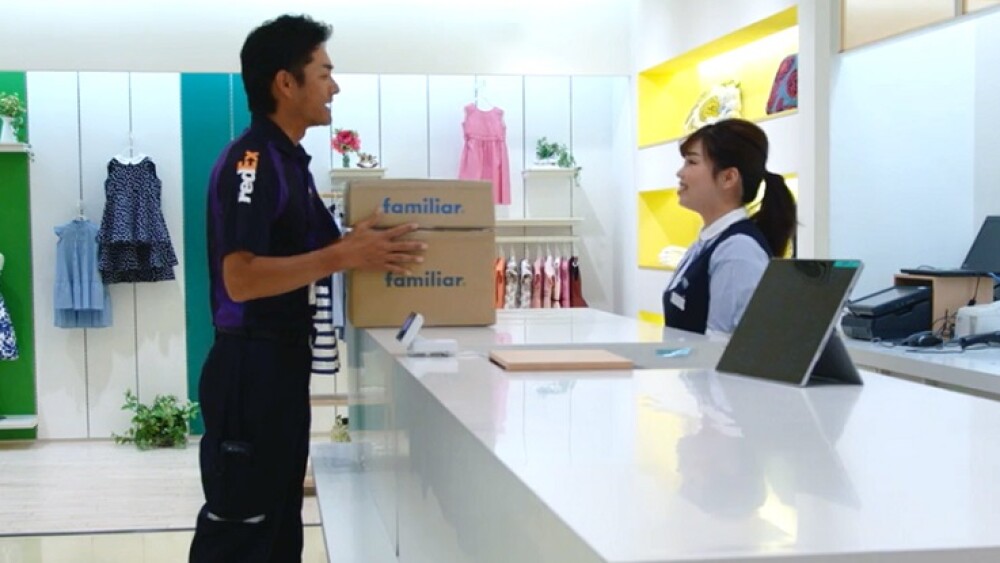 TOKYO, April 3, 2018 – FedEx Express, a subsidiary of FedEx Corp (NYSE: FDX), announced the launch of its latest advertising campaign video introducing the FedEx Express transportation solution for Familiar, Ltd., a Japanese manufacturer and retailer of baby's and children's clothing.
The advertising campaign consists of short videos introducing customers from around the world who utilize FedEx Express services. The latest video in the series features Kobe-based Familiar, Ltd., which, since its founding in 1950, has maintained a high level of quality control – from its raw materials to its production methods – in order to offer products that support children's healthy growth. For example, as part of its priority mission to make superior cloth for children's clothing, Familiar uses traditional looms to weave its cloth, opting for quality over production efficiency.
While Familiar continues to utilize traditional techniques, it has adopted digital technology for omni-channel retailing. In the course of rolling out its English-language online shop and expanding its business overseas, the company emphasized the need to provide consistent service across all channels. The video demonstrates how FedEx contributes to the consistency of Familiar's service by transporting merchandise with absolute reliability.
The FedEx website includes a dedicated campaign page: http://www.fedex.com/jp/global/. In addition to the video about Familiar, the page provides useful resources including insights about overseas expansion by small and medium-sized enterprises (SMEs), success stories of companies already doing business outside Japan, and up-to-date information and expert advice on trade.