FedEx Showcases Healthcare Capabilities at BioTaiwan 2015
Providing Specialized Solutions for Healthcare Businesses to Thrive Across Borders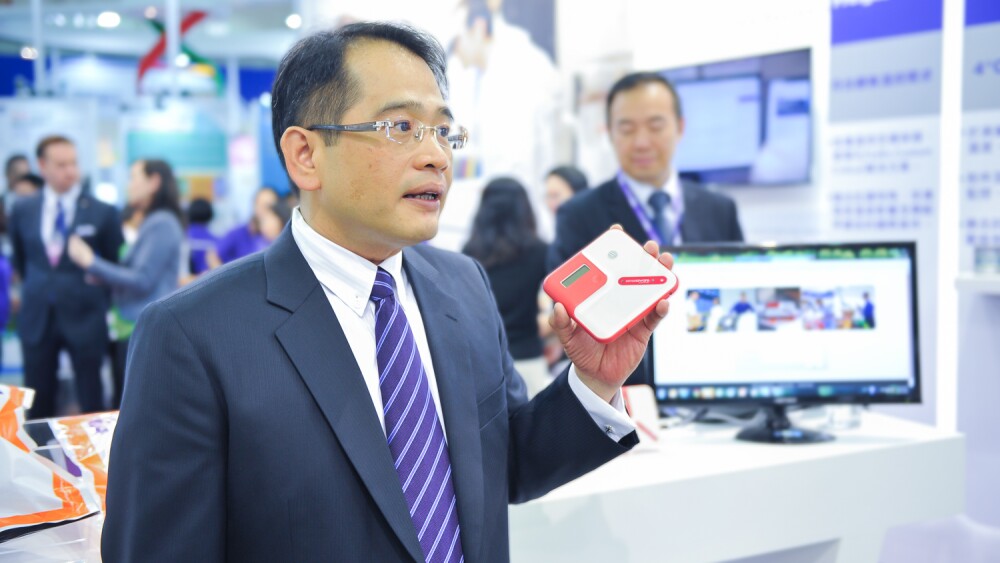 TAIPEI, July 23, 2015 — FedEx Express (FedEx), a subsidiary of FedEx Corp. (NYSE: FDX) and one of the world's largest express transportation companies, will be exhibiting its healthcare solutions at the BioTaiwan 2015, which will be held at the Taipei World Trade Center Nangang Exhibition Hall on July 23-26. At the show, FedEx will also host a seminar on July 23-24 to share insights into how businesses can leverage supply chains to take advantage of opportunities within the fast-growing healthcare market.
Asia Pacific is the hotspot of healthcare, which is tipped to grow at more than twice the rate globally, reaching a value of approximately NT$66.7 trillion (US$2.2 trillion) by 2018[1]. Taiwan benefits from the demand for biotechnology in particular; the island's biotechnology sector made revenue of NT$276.9 billion in 2013, a five percent increase compared with a year earlier[2]. The government's Taiwan Biotech Industrialization Take-off Action Plan is expected to bring the biotechnology sector's revenue to NT$500 billion by 2020, nearly doubling from 2013[3].
"The transportation industry plays a pivotal role in the expansion of the healthcare sector as it creates access for healthcare businesses to participate in the enormous global marketplace," said Michael Chu, managing director, FedEx Express, Taiwan. "The healthcare supply chain is inherently complex, even more so when it comes to cross-border shipping. It is therefore important to find a transportation service provider that can offer specialized solutions—from speed to temperature control to monitoring—for healthcare manufacturers to succeed in the international arena."
To address the various shipping needs in healthcare, FedEx brings together transportation and industry-leading technology to create a suite of specialized shipping solutions. Some of the solutions being displayed at the BioTaiwan 2015 include:



FedEx® Thermal Blanket Solution: This comprehensive, end-to-end, cost-effective global solution is ideal for customers who need their large freight shipments to travel in the 15-25°C temperature range, with insulation protection against direct sunlight, rain and humidity.

FedEx® Cold Shipping Package: This easy-to-use, reliable, cost-effective and environmentally-friendly package achieves a temperature of 4°C in less than five minutes without the use of gel packs and maintains a refrigerated environment of 2-8°C up to 96 hours.

FedEx® Deep Frozen Shipping Solution: This environmentally-friendly solution uses a liquid nitrogen dry vapor technology that keeps sensitive materials at a temperature of below -150°C for up to 10 days and is classified by the International Air Transport Association (IATA) as a non-hazardous dry shipper.

FedEx Priority AlertTM: This monitoring solution offers 24/7 support from a team of dedicated global service analysts who provide an added level of proactive monitoring and notification of the status of a shipment. FedEx Priority Alert PlusTM provides further proactive recovery assistance, including dry ice replenishment, gel pack reconditioning, and access to cold storage to keep potentially lifesaving shipments safe.

SenseAware® powered by FedEx: This first-of-its-kind monitoring technology provides near-real time visibility into a shipment while in transit. Comprised of a multi-sensor device and a web-based application, it monitors a shipment's location, temperature, exposure to light, relative humidity, barometric pressure and shock events.
For more information on FedEx Healthcare Solutions, visit www.fedex.com/tw_english/healthcare.
[1] Frost & Sullivan, 2014
[2] Ministry of Economy Affair, "2014 Biotechnology industry in Taiwan" Whitepaper.
[3] Ministry of Economy Affair, "2014 Biotechnology industry in Taiwan" Whitepaper.