FedEx Shines at Sing Tao Service Awards for the Fifth Time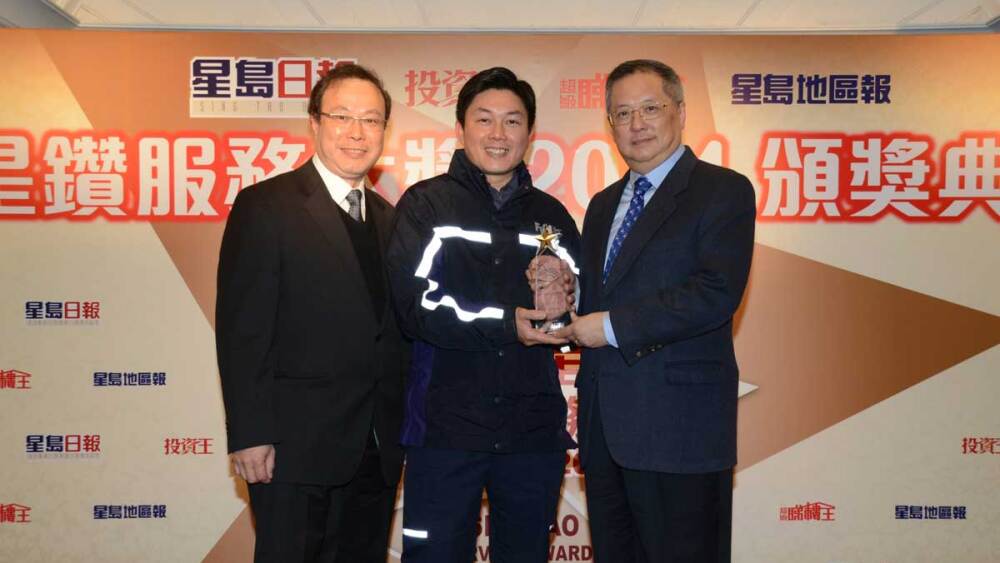 Reaffirming the Purple Promise of Making Every FedEx Experience Outstanding

HONG KONG, March 23, 2015 — FedEx Express (FedEx), a subsidiary of FedEx Corp. (NYSE: FDX) and the world's largest express transportation company, has for the fifth time been awarded the Sing Tao Service Award 2014 under the Delivery Services category. The recognition serves as a testament to the company's consistent efforts in ensuring outstanding customer experiences.
"At FedEx, we are committed to the Purple Promise where we constantly find ways to go the extra mile and drive service excellence," said Anthony Leung, managing director, FedEx Express, Hong Kong and Macau. "Customer experience is the defining element in our vision for market leadership – and our consistently outstanding service keeps our customers coming back. I am proud of our team members whose dedication gives us a competitive advantage and empowers us to win customers' trust."
Organized by Sing Tao Daily since 2006, the Sing Tao Service Awards is an annual event honoring outstanding businesses for product and service excellence for customers in Hong Kong. Award entries are first shortlisted through consumer acknowledgment across a number of criteria. These include product identity, its values and positioning in the market, relevance to local market trends, ability to build and maintain its competitive advantages, innovation, and reputation and credibility. Shortlisted companies are then open for public voting and voted by a panel of judges comprised of prominent representatives from different sectors. The brands with the highest number of votes in their respective categories are selected as the 23 final winners.
Recently, FedEx also earned the No. 1 spot in the delivery industry and ranked No.12 in the overall company list in the FORTUNE World's Most Admired Companies report released in February 2015.