FedEx Releases 2017 Global Citizenship Report
New Vehicle Fuel Efficiency Goal Set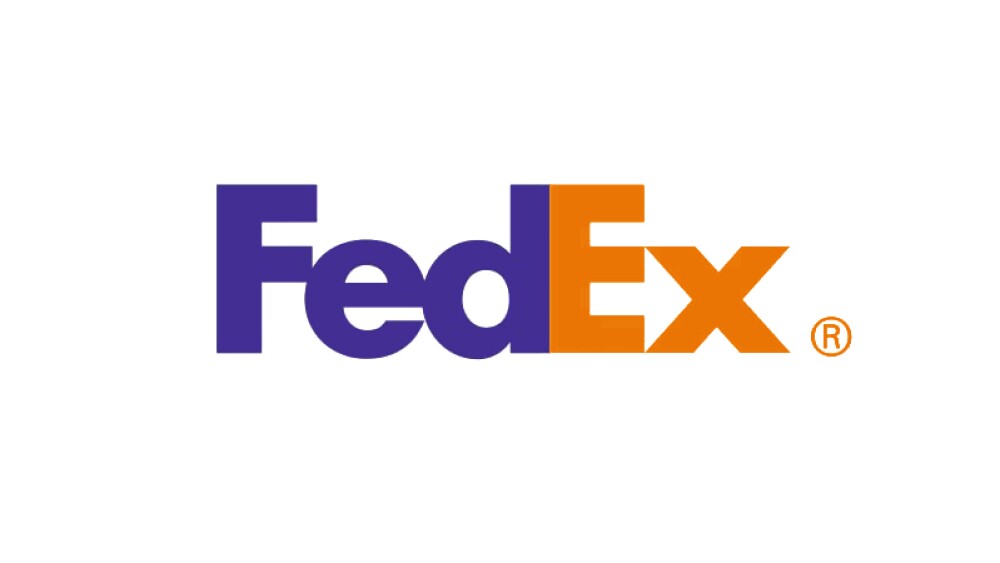 HONG KONG, May 9, 2017 — FedEx Corp. (NYSE: FDX) announced the online release of its 2017 Global Citizenship Report (GCR), which details how the company connects the world responsibly and resourcefully. The annual report includes updates on the company's strategies, goals, programs and progress in three key areas: Economy, Environment and People. The report also includes statistics that track the progress of the company's citizenship goals in fiscal year 2016, which ended on May 31, 2016.
Highlights from this year's report include:
Economy
FedEx invested more than US$46 million in 97 global communities in FY16 as part of its newly-launched FedEx Cares charitable giving program. The goal of the initiative: invest US$200 million in 200 communities by 2020 to create opportunities and deliver positive change around the world. Through FedEx Cares, the company advances entrepreneurship, creates employment pathways for underserved populations, enhances sustainable transportation, makes roads and pedestrians safer, and uses its global network to deliver resources where they are needed most.
In Asia Pacific, FedEx Express has been nurturing the next generation of young entrepreneurs and helping them equip with essential business skills through the FedEx Express/Junior Achievement International Trade Challenge. Another FedEx Express initiative, namely the Small Business Grant Contest, aims to provide small- and medium-size enterprises (SMEs) with the inspiration and financial resources to take their business global, helping them to grow their footprint and sharpen their competitive edge.
"Everything we do to support communities and local economies across the Asia Pacific region goes back to our purpose―connecting people and possibilities," said Karen Reddington, president, FedEx Express Asia Pacific. "We believe young people are the future of entrepreneurialism and SMEs are the backbone of our economy. That is why we continue to support the initiatives to inspire more great minds and deliver opportunities for them to realize their goals."
Globally, a diverse workforce, supplier base and culture enabled FedEx to better serve customers. In FY16, the company spent US$9.2 billion with small, women-owned and minority-owned suppliers, a 37% increase from FY15.
Customers who sought information about the company's corporate citizenship and carbon emissions data as part of their purchasing process accounted for US$6.7 billion in FY16 revenue.
Environment
FedEx Express raised the stakes and revised its vehicle fuel efficiency goal. The company set a new goal to increase vehicle fuel efficiency by 50% by 2025 from a 2005 baseline. In FY15, FedEx Express met its goal of increasing vehicle fuel efficiency by 30% by 2020, which was achieved five years early.
As of 2016, the company has more than 2,700 alternative fuel vehicles in its fleet, which is an increase of nearly 44% since FY15. In Asia Pacific, FedEx has launched zero-emission all-electric vehicles in Hong Kong, Japan and Taiwan.
FedEx also saved more than 153 million gallons of jet fuel in FY16 by continuing to modernize its aircraft fleet and improve operations. That's the equivalent of 230 Olympic-sized swimming pools.
In FY16, FedEx avoided more than two million metric tons of carbon dioxide emissions through fuel and energy saving initiatives across the company, which is the equivalent to the carbon sequestered by more than 1.9 million acres of U.S. forest in just one year.
Three new solar installations came online in FY16 bringing the total to 18, helping maintain the company's ranking as one of the top corporate users of solar power in the U.S., according to the Solar Energy Industries Association.
People
FORTUNE again ranked FedEx as one of the "World's Most Admired Companies". The survey measures nine attributes related to financial performance and corporate reputation. This is the 17th consecutive year that FedEx has ranked among the top 20.
In Asia Pacific, FedEx was once again recognized as a "Best Employer" in the Aon Best Employers program for the fourth time in FY16. FedEx also achieved Best Employer status in four markets: Japan, Korea, Malaysia and New Zealand.
FedEx supports team members who wish to give back to the communities in which they live and work. In FY16, team members volunteered more than 93,000 hours in more than 500 cities worldwide.

About FedEx Express
FedEx Express is the world's largest express transportation company, providing fast and reliable delivery to more than 220 countries and territories. FedEx Express uses a global air-and-ground network to speed delivery of time-sensitive shipments, by a definite time and date supported by a money-back guarantee[1].
About FedEx Corp.
FedEx Corp. (NYSE: FDX) provides customers and businesses worldwide with a broad portfolio of transportation, e-commerce and business services. With annual revenues of $58 billion, the company offers integrated business applications through operating companies competing collectively and managed collaboratively, under the respected FedEx brand. Consistently ranked among the world's most admired and trusted employers, FedEx inspires its more than 400,000 team members to remain "absolutely, positively" focused on safety, the highest ethical and professional standards and the needs of their customers and communities. To learn more about how FedEx connects people and possibilities around the world, please visit about.fedex.com.