FedEx Releases 2016 Global Citizenship Report
Vehicle Fuel Efficiency Goal Reached Five Years Early, More Than US$1 Billion in Jet Fuel Saved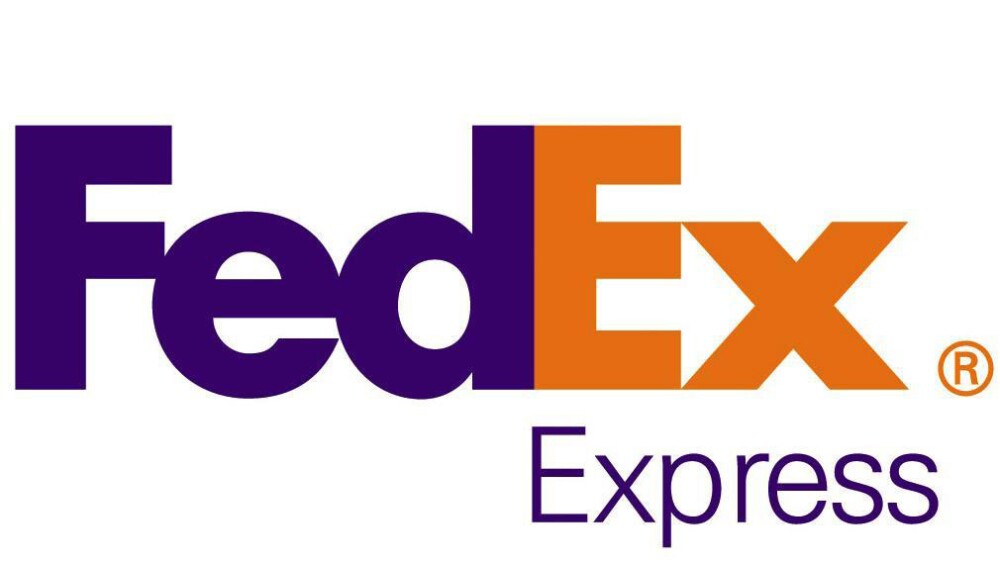 HONG KONG, March 30, 2016 — FedEx Corp. (NYSE: FDX) has announced the online release of its 2016 Global Citizenship Report (GCR), which details the company's commitment to connect the world in responsible and resourceful ways. The report includes annual updates on the company's environmental, community and economic development initiatives.
Among the highlights of this report, FedEx Express announced that it has surpassed its goal to boost vehicle fuel efficiency by 30% – some five years early. The company achieved the goal through its "Reduce, Replace, Revolutionize" strategy:


Reduce overall mileage by optimizing routes

Replace vehicles with more efficient models

Revolutionize the vehicle fleet with alternative fuel vehicles
In addition, the report includes details of the FedEx Fuel Sense program, which saved more than US$1 billion in jet fuel since 2007 and avoided more than 4 million metric tons of carbon emissions. The FedEx Fuel Sense team is charged with identifying efficiencies across the company's aviation operations. All team members who work with aircraft are asked to adopt a fuel-efficient mindset and search out innovative ways to help save fuel.
"FedEx has built more than a global transportation network. We have built a network for a more connected and sustainable world," said Karen Reddington, president, FedEx Express Asia Pacific. "The Global Citizenship Report reaffirms FedEx determination to have a positive impact wherever we do business. The more than 17,000 FedEx team members in Asia Pacific have all contributed towards our achievements in these areas. We are committed and will continue to provide sustainable solutions to our customers and our communities in the region."
Highlights from this year's report include:
Community
FedEx invested more than US$53 million in community programs in FY15, focused on disaster relief and resilience, employment opportunities for underserved youth, and safer and more sustainable communities. FedEx also announced a commitment to invest US$200 million in more than 200 communities by 2020 to create opportunities and deliver positive change around the world.
Volunteerism is a cornerstone of FedEx culture. In Asia Pacific, more than 1,100 FedEx volunteer took part in 42 community initiatives to address the social needs of their communities as part of the annual FedEx Cares Week.
Economic Development
A diverse workforce, supplier base and culture enabled FedEx to better serve customers. The company spent US$6.7 billion with small, women-owned and minority-owned suppliers. Customers who sought information about the company's corporate citizenship and carbon emissions data as part of their purchasing process accounted for US$6.2 billion in FY15 revenue.
Environment
FedEx entered into an agreement with Colorado-based Red Rock Biofuels to purchase alternative jet fuel made from wood waste. Starting in 2017, FedEx will blend the first 6 million gallons of this jet fuel at our Oakland hub, ultimately producing at least 48 million gallons over an eight-year term. The Solar Energy Industries Association ranked FedEx 12th for generating capacity and 18th for number of solar energy sites in this year's "Solar Means Business" report. Five new solar installations came online in FY15 bringing the total to 15, helping to avoid more than 4,600 metric tons of CO2e emissions.
People
The company's safety measures show continual improvement. In FY15, the Lost Time Injury Rate (LTIR) improved by four percent. The Preventable Recordable Vehicle Accident Rate improved by almost six percent.
Awards & Recognition



Fortune Magazine World's Most Admired Companies

Corporate Responsibility Magazine's 100 Best Corporate Citizens

Aon Hewitt "Best Employer Asia Pacific"
About FedEx Express
FedEx Express is the world's largest express transportation company, providing fast and reliable delivery to more than 220 countries and territories. FedEx Express uses a global air-and-ground network to speed delivery of time-sensitive shipments, by a definite time and date with a money-back guarantee[1].
About FedEx Corp.
FedEx Corp. (NYSE: FDX) provides customers and businesses worldwide with a broad portfolio of transportation, e-commerce and business services. With annual revenues of $49 billion, the company offers integrated business applications through operating companies competing collectively and managed collaboratively, under the respected FedEx brand. Consistently ranked among the world's most admired and trusted employers, FedEx inspires its 340,000 team members to remain "absolutely, positively" focused on safety, the highest ethical and professional standards and the needs of their customers and communities. For more information, visit news.fedex.com.
[1] Subject to relevant terms and conditions