FedEx Named Best Employer in Korea by Aon Hewitt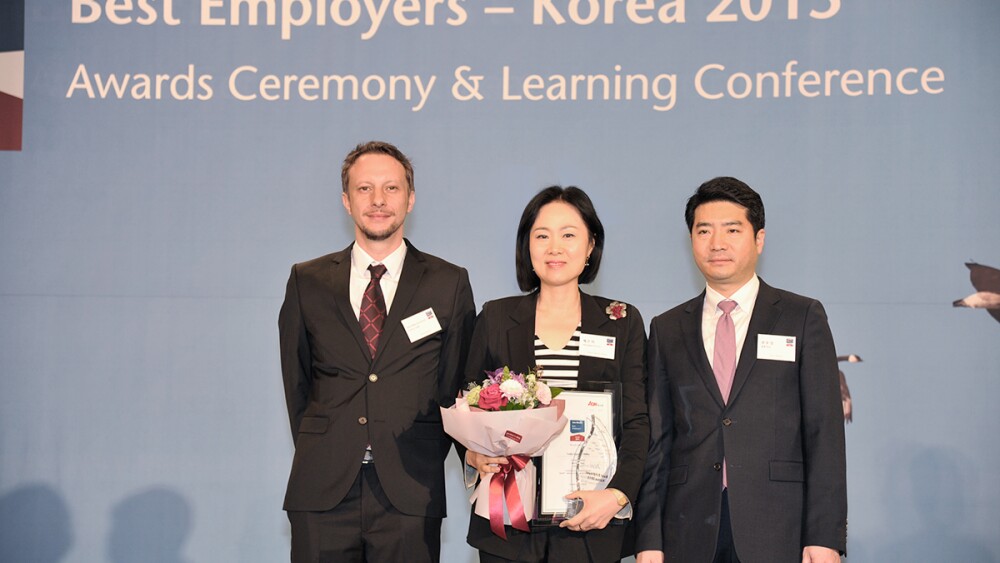 Award a Testimonial to People-First Philosophy
SEOUL, February 5, 2015 – FedEx Express, a subsidiary of FedEx Corp. (NYSE: FDX) and the world's largest express transportation company, has been accredited as one of the top 10 Best Employer in Aon Hewitt's "Best Employers in Korea 2015" survey. This is the fifth time FedEx has received the Best Employer recognition.
FedEx Express was also named the Best Employer for Young Generation in 2013 and the Best Employer for Women in 2011.
"FedEx is honored to be named the Best Employer again this year," said Eun-Mi Chae, managing director of FedEx Express Korea. "This recognition, validated by a reputable organization such as Aon Hewitt, is a testament to the FedEx People-Service-Profit philosophy and our company's excellent corporate culture."
"Most importantly, this recognition reflects the company's efforts to create a great place to work. FedEx will continue to invest in our employees who will help contribute to making every customer experience outstanding." she added.
Since 2001, Aon Hewitt began the Best Employers research in Asia Pacific once every two years. The survey aims at providing insights into how organizations can create a real competitive advantage through people, exploring what makes a workplace of choice, and identifying a list of best employers in Asia Pacific. The Aon Hewitt Best Employers Study was conducted in twelve countries in Asia Pacific in 2015: Australia, China, Hong Kong, India, Indonesia, Japan, Korea, Malaysia, New Zealand, Singapore, Taiwan and Thailand.
About FedEx Express
FedEx Express is the world's largest express transportation company, providing fast and reliable delivery to more than 220 countries and territories. FedEx Express uses a global air-and-ground network to speed delivery of time-sensitive shipments, by a definite time and date with a money-back guarantee[1].
About FedEx Corp
FedEx Corp. (NYSE: FDX) provides customers and businesses worldwide with a broad portfolio of transportation, e-commerce and business services. With annual revenues of $47 billion, the company offers integrated business applications through operating companies competing collectively and managed collaboratively, under the respected FedEx brand. Consistently ranked among the world's most admired and trusted employers, FedEx inspires its more than 300,000 team members to remain "absolutely, positively" focused on safety, the highest ethical and professional standards and the needs of their customers and communities. For more information, visit newsroom.fedex.com/newsroom.
---
[1] Subject to relevant terms and conditions