FedEx Named Best Employer in Japan for the Fourth Time
Strong Culture of Employee Engagement Brings Success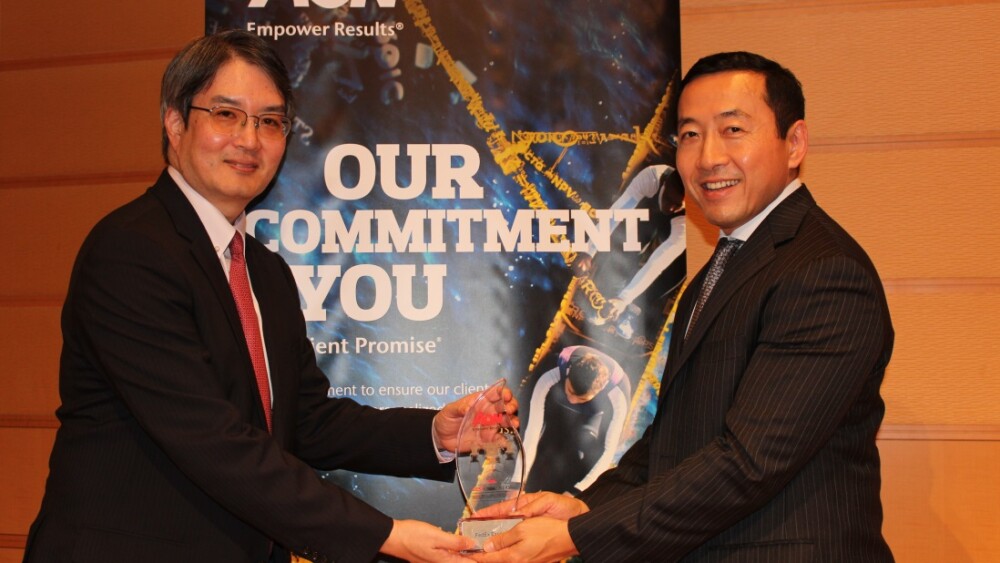 TOKYO, October 23, 2017 - FedEx Express (FedEx), a subsidiary of FedEx Corp. (NYSE: FDX), and the world's largest express transportation company, has been named a Best Employer in Japan for the fourth time by human resources consultancy Aon Japan. FedEx Express accepted the award at the ceremony held on October 12.
This year, FedEx was also accredited a Best Employer in Asia Pacific by Aon Hewitt, a recognition awarded when a company receives three or more awards in the region. FedEx has received the Best Employer awards in Japan, Korea, Malaysia, New Zealand, Singapore and Taiwan.
Launched in the Asia Pacific region in 2001, the Best Employers program measures how closely aligned management, human resources practices and employees are based on Engagement, Culture and HR System Implementation. The program assesses the employer using three comprehensive surveys: an employee opinion survey, interviews with top management on business and HR strategies, and a questionnaire to human resources staff about HR practices. FedEx delivered balanced results in each assessment to achieve the company's fourth award, having also been recognized as a Best Employer in Japan in 2006, 2015 and 2016.
"We are greatly honored to receive the Aon's Best Employers award from such a strong field of competitors for the fourth time," said Masamichi Ujiie, regional vice president, North Pacific. "At FedEx, we focus on promoting a workplace for employees from diverse backgrounds, and as a Best Employer we continue to work towards creating an environment where all of our employees are able to perform at their best."
■For more information on the Best Employers program, please see:
http://www.aon.com/japan/thought_leadership/best-employers/be_home.jsp
(Japanese only)