FedEx Named Best Employer in Japan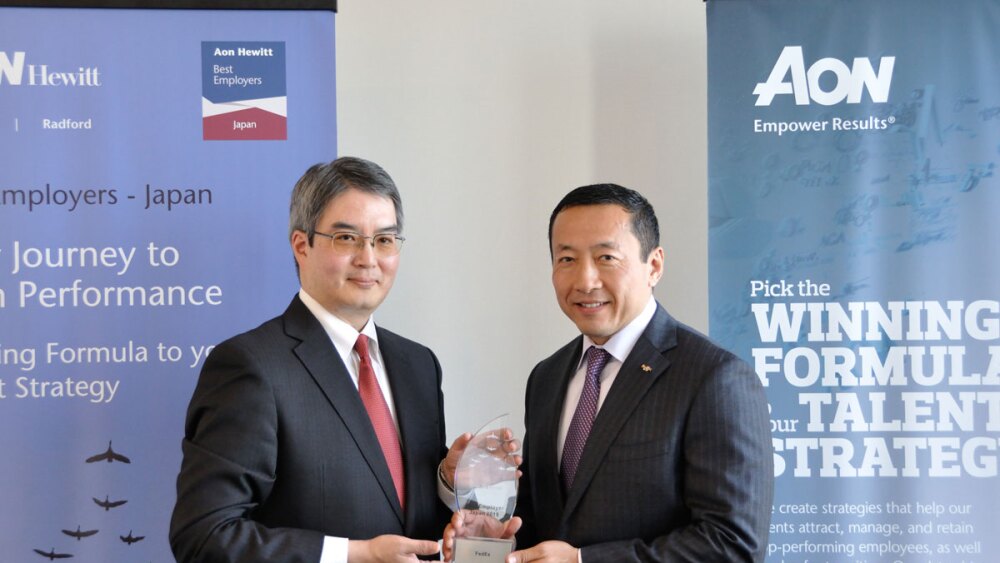 TOKYO, March 30, 2015 - FedEx, a subsidiary of FedEx Corp. (NYSE: FDX) and the world's largest express transportation company, is one of only two Japan-based winners of Best Employer in the Best Employer survey conducted by human resource consultants, Aon Hewitt Japan.
FedEx was founded in 1973 with the fundamental philosophy of P-S-P (People-Service-Profit), which holds that treating employees as the most important asset of the company motivates them to provide better service to customers, which leads to increased profit. This philosophy is reflected in all aspects of company operations and sees the profits for success invested back into the business and to its people. The Best Employer in Japan recognizes the longstanding commitment of FedEx to its P-S-P philosophy.
"We are honored to be selected as Best Employer from among a strong field of competitors in Japan," said Masamichi Ujiie, regional vice president, North Pacific, FedEx Express. "This recognition is a strong testimony of our people-first philosophy and reflects the commitment of our employers to make every customer experience outstanding. We will continue to promote a workplace environment which enables our employees to maximize their skills and competencies."
The Best Employer survey, which launched in the Asia-Pacific region in 2001, is comprised of an employee awareness study, an evaluation of human resource systems, and interviews with senior management. The Best Employer in Japan trophy was formally presented to Masamichi Ujiie on March 27.