FedEx Joint CSR Program with AnQ Safety Awakening Successfully Wraps Up
Pooling Diverse Strengths to Build New Safety Education Models and CSR Ecosystems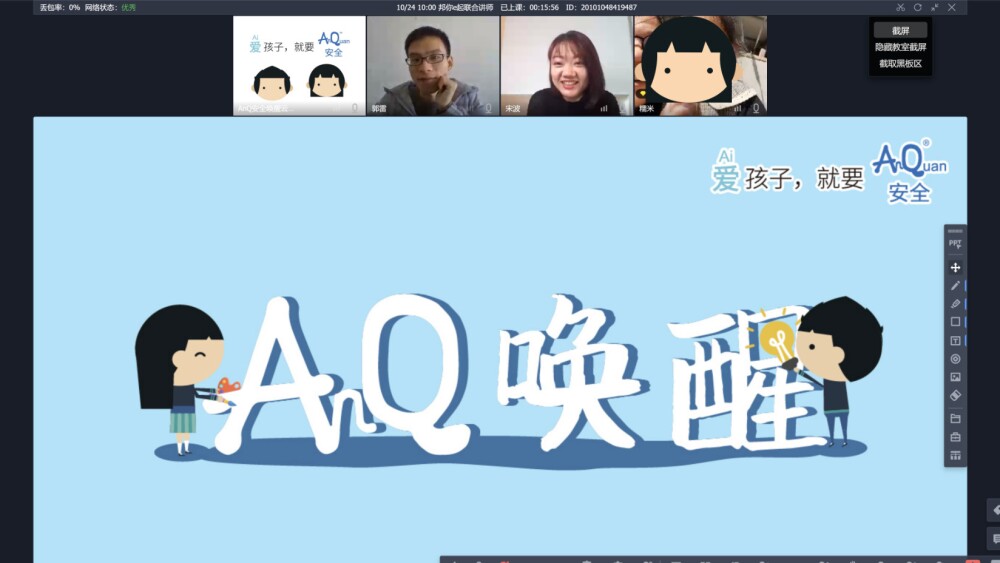 SHANGHAI, Nov. 12, 2020–The AnQ Safety Awakening Class series, launched by FedEx Express, a subsidiary of FedEx Corp. (NYSE: FDX) and one of the world's largest express transportation companies, Tongdao, recently wrapped up successfully. The program teaches about safety and health scenarios in homes, schools and daily life. Through its first joint internet-based CSR program, FedEx offered dynamic virtual classes to help children better understand safety and protection. The AnQ Safety Awakening Class pools together diverse forces to take advantage of cloud technology and innovative new education models to spread safety awareness.
Since its launch on August 20, the joint CSR program has conducted 84 online safety awareness lectures directly benefiting 26,833 children across the country, reaching 13 cities including Beijing, Shanghai, Guangzhou, Shenzhen, Chengdu, Wuhan, Hangzhou, Xi'an and Xinjiang. A total of 397 volunteers, comprised of 188 FedEx employees and 209 FedEx customers, provided their expertise and professional services.
FedEx team members, partners and customers as well as local professionals found the AnQ Safety Awakening Class to be both impactful and beneficial. During the two-month trial period, the AnQ Safety Awakening Class hosted many volunteer lecturers from all over China who are dedicated to children's safety education. In conjunction with the online classes, the AnQ Safety Awakening Class volunteers visited communities, kindergartens and primary schools in Shanghai, Chengdu, Shenzhen and other cities and surrounding counties to conduct in-person classes. In addition to teaching about safety and health protocols, the volunteers engaged children using innovative education models by connecting multi-parties while providing valuable reference for initiatives on improving children's awareness about safety from a wider perspective.
Amid the "new normal" surrounding the COVID-19 pandemic, internet platforms and digital technologies can effectively expand the coverage of CSR programs and better reach target groups. The AnQ Safety Awakening Class joint CSR program has shown FedEx how it can be a useful partner for online non-profits. By bringing its own unique advantages, FedEx will give further play to the innovative features of online charities. FedEx plans to collaborate with governments, communities, partners, customers and those in other fields that are dedicated to building the CSR ecosystem and increasing the value of CSR programs.