FedEx Helps Deliver Positive Change to School in Rural Thailand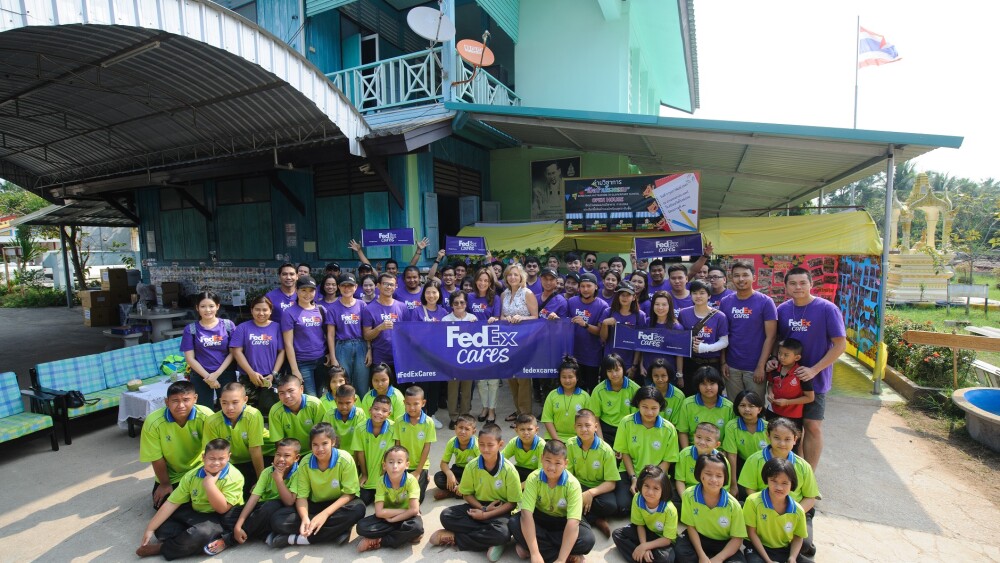 BANGKOK, February 13, 2018 – Recently, 40 FedEx employees volunteered to help students at Wat Rong Tham School in Samut Songkhram province. The volunteers helped to refurbish the school's library by painting the space, decorating the walls with colourful educational posters, donating books, and organizing fun activities for its students. These efforts were part of the 13th annual global FedEx Cares campaign in which FedEx Express collaborated with the American Chamber of Commerce Foundation (ATF) to support the Adopt-a-School program.
Aside from volunteer support, FedEx made a financial donation to help cover the school's restoration costs.
FedEx Cares Campaign is a worldwide initiative where FedEx team members give back to their communities. FedEx Cares is the company's global giving platform through which FedEx will invest US$200 million in more than 200 global communities by 2020 to create opportunities and deliver positive change around the world. Local volunteers supplement and enrich these community investments. For more information about the FedEx Cares Campaign, please visit http://fedexcares.com/.