FedEx Express Named 'Excellent Brand of Logistics Services' At the Hong Kong Leaders' Choice Awards 2019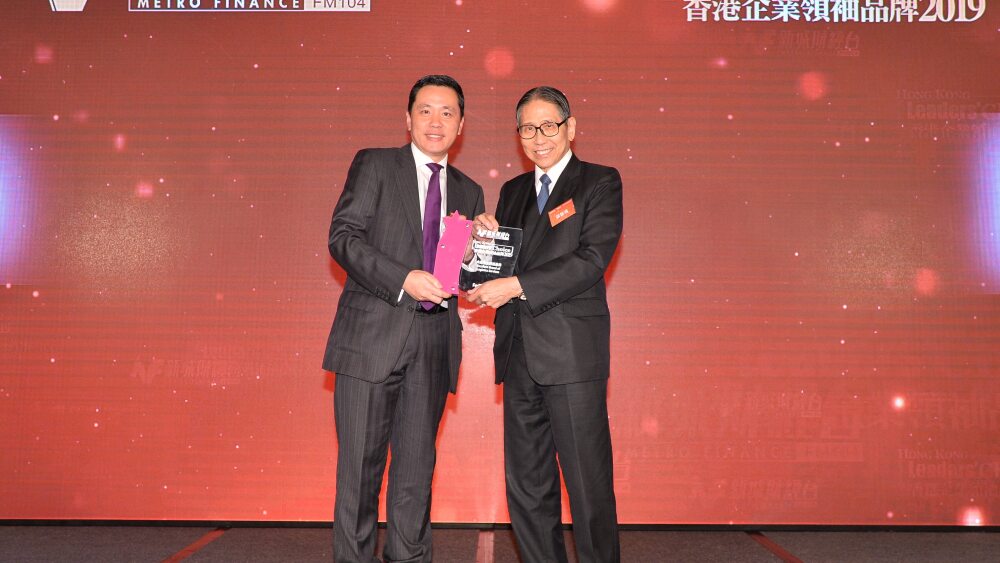 HONG KONG, March 8, 2019 — FedEx Express (FedEx), a subsidiary of FedEx Corp. (NYSE: FDX) and the world's largest express transportation company, has been awarded the 'Excellent Brand in Logistics Services' at the Hong Kong Leaders' Choice Awards 2019. Organized by Metro Finance, the annual award recognizes distinguished organizations who have demonstrated leadership excellence in operational strength, service quality and customer satisfaction.
"This recognition is testament to FedEx business leadership and innovation in Hong Kong. I would like to thank our team members for their ongoing commitment in delivering an outstanding experience to our customers," said Anthony Leung, managing director, FedEx Express Hong Kong and Macau. "We have been serving Hong Kong for 35 years and we look forward to supporting the local economy by connecting more people and possibilities in the years to come."
FedEx continues to invest heavily in its network and find ways to meet the evolving and growing needs of our customers, especially small to medium-size enterprises (SMEs), in Asia Pacific. For example, FedEx launched a new dedicated flight connecting the FedEx APAC hub in Guangzhou, China and Hanoi, Vietnam, with significant improvements to inbound and outbound shipments in and out of the region.[1] Most recently, FedEx introduced QR Pay and PayPal payment options in Hong Kong to address their needs for flexibility and convenience in using our services.[2]
Established since 2007, the Hong Kong Leaders' Choice Awards was the first award in the city voted by corporate CEOs and executives across industries. Companies are nominated by the public and evaluated by three panels of judges comprised of government officials, industry leaders and academics.[3]
About FedEx Express
FedEx Express is the world's largest express transportation company, providing fast and reliable delivery to more than 220 countries and territories. FedEx Express uses a global air-and-ground network to speed delivery of time-sensitive shipments by a definite time and date supported by a money-back guarantee[4].
About FedEx Corp.
FedEx Corp. (NYSE: FDX) provides customers and businesses worldwide with a broad portfolio of transportation, e-commerce and business services. With annual revenues of $69 billion, the company offers integrated business solutions through operating companies competing collectively and managed collaboratively, under the respected FedEx brand. Consistently ranked among the world's most admired and trusted employers, FedEx inspires its more than 450,000 team members to remain focused on safety, the highest ethical and professional standards and the needs of their customers and communities. To learn more about how FedEx connects people and possibilities around the world, please visit: about.fedex.com.
NOTE TO EDITORS: FedEx Express press releases are available on the World Wide Web at http://about.fedex.com/newsroom/asia-english.
Please follow FedEx Express Asia Pacific social and digital media accounts:
FedEx Business Insights Hub: http://fedexbusinessinsights.com/en/
[1] FedEx Express Gives Greater Access with New Flight to Hanoi: https://newsroom.fedex.com/newsroom/fedex-express-gives-greater-access-to-vietnam-with-new-flight-to-hanoi/
[2] FedEx Express Launches QR Pay to Meet Evolving Needs of Businesses in Asia Pacific, November 5, 2018: https://newsroom.fedex.com/newsroom/fedex-express-enhances-customer-experience-for-smes-by-introducing-paypal-as-a-new-payment-option/
FedEx Express Enhances Customer Experience by Introducing PayPal As A New Payment Option, January 31, 2019: https://newsroom.fedex.com/newsroom/fedex-express-launches-qr-pay-to-meet-evolving-needs-of-businesses-in-asia-pacific-2/
[3] http://www.metroradio.com.hk/Campaign/2018/104/LeadersChoice2019/default.html
[4] Subject to relevant terms and conditions