FedEx Express Launches FedEx Delivery Manager in Vietnam to Support SMEs in the E-Commerce Boom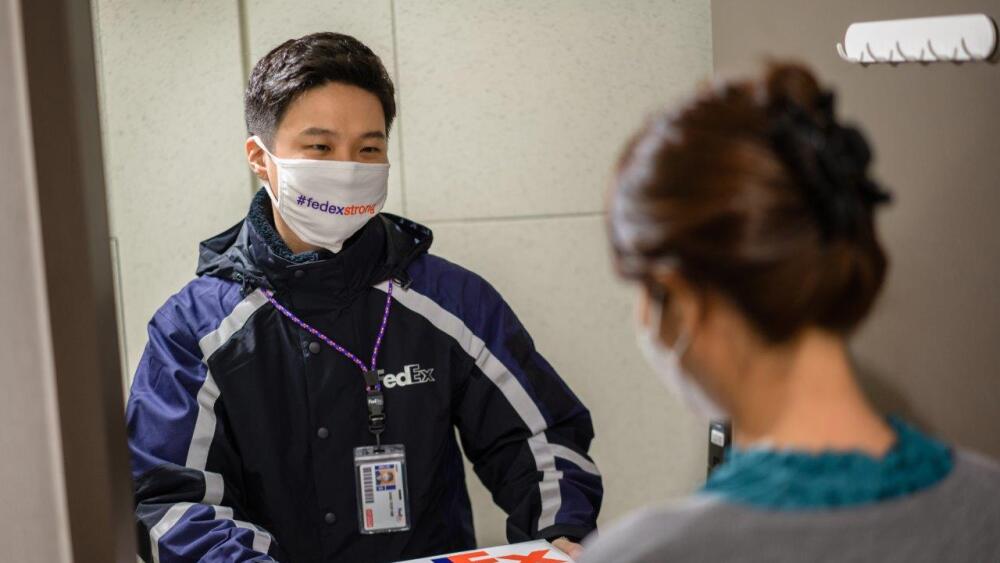 HO CHI MINH CITY, August 9, 2021 — FedEx Express, one of the world's largest express transportation companies and a subsidiary of FedEx Corp. (NYSE: FDX), has launched FedEx Delivery Manager in Vietnam. FedEx Delivery Manager allows e-merchants to provide their customers with the ability to customize their FedEx Express deliveries. For example, their customers can choose delivery options such as rescheduling delivery time or location, an added convenience for small and medium businesses at no extra cost. FedEx Delivery Manager will play an essential role in delivering a smooth last-mile delivery.
This digital solution will support the booming e-commerce market in Vietnam. According to the Google, Temasek and Bain & Company 2020 SEA report[1], Vietnam will be the second-largest e-commerce market in Southeast Asia after Indonesia, with an expected growth rate of 16%.
"The pandemic is accelerating e-commerce in Vietnam as more people move to online purchases. We are excited to launch FedEx Delivery Manager to help e-commerce businesses manage this boom in e-commerce shipments. It can provide end-consumers with more control and flexibility on their delivery options, playing an important role in customer satisfaction and overall online shopping experience," said Hardy Diec, managing director operations, FedEx Express Indochina. "With this solution, we hope e-commerce retailers and SMEs will experience increased loyalty and cost savings through reduced instances of returns. At the same time, it allows us to improve efficiency by increasing successful first-time deliveries."
FedEx Delivery Manager is free of charge, easy to use, and secure. Recipients expecting inbound deliveries to their residence will receive a FedEx notification via email. They can choose to change the delivery instructions in a few simple steps via FedEx.com. The whole process takes only a few minutes and can be accessed easily on a smartphone.
FedEx Delivery Manager offers four options for every situation: (1) Deliver to another address, (2) Deliver to my address on a future date, (3) Deliver to a pickup point, (4) Deliver as planned.
Available in 29 markets in Asia Pacific, Middle East and Africa (AMEA), FedEx Delivery Manager is designed to enhance customer experience, increase successful first-time deliveries for retailers and ensure seamless supply chain operations. Adding FedEx Delivery Manager in Vietnam meets the increasingly diverse needs of both small- and medium-retailers and consumers.
For more information, please visit https://www.fedex.com/en-vn/shipping-tools/deliverymanager.html