FedEx Express Ignites Students' Motivation for Their Future Through One-Day Job Shadow Program
High school students experience a broad spectrum of work at FedEx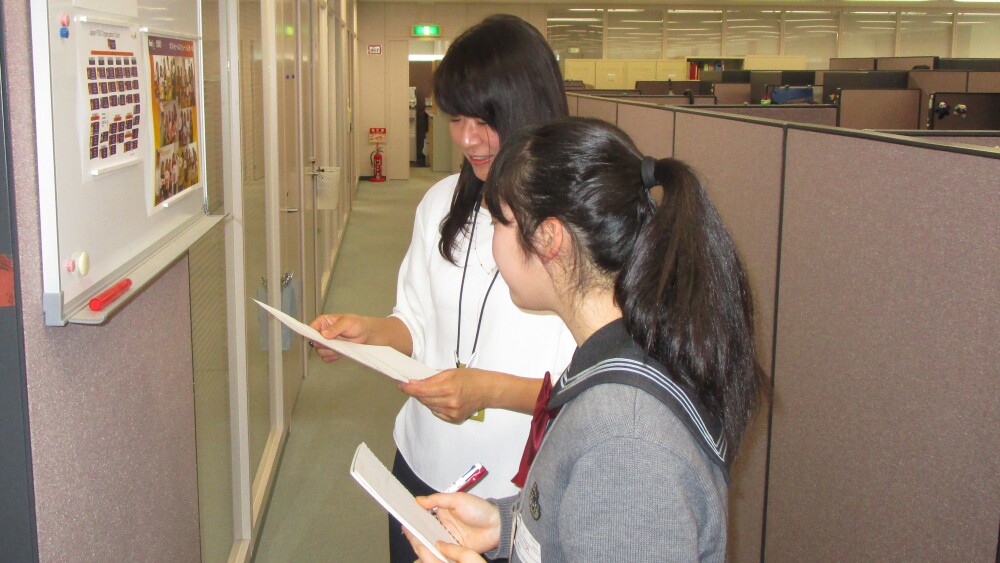 TOKYO, March 22, 2018 – FedEx Express, a subsidiary of FedEx Corp. (NYSE: FDX), welcomed 15 students from the Seitoku University Girls High School to its Makuhari office in Chiba to support a one-day job shadow program on March 14.
Students experienced different jobs by shadowing employees in various departments including Sales, Customer Service, Marketing, Engineering, and Vehicle Management. Afterwards, there was a group discussion where FedEx Express team members shared their personal stories—from their student days to getting their current jobs—and answered questions.
The job shadow program gives students an up-close opportunity to better understand how their studies relate to work in the real world. Each student was paired with an individual employee in order to observe the details of a staff member's work and experience what day-to-day performance of his/her job would be like. FedEx hopes that these experiences will benefit students as they plan and make decisions about their future careers.
"I was glad that I had a chance to see what people who work at FedEx do because I had seen the FedEx logo before at the airport," reflected a student who attended the program. Other student said "I learned about FedEx business and how it supports our current way of life. I gained a new perspective as well as a better understanding of companies through the job shadow program, and I plan to use today's experience to help me when choosing my future career."
Since 2007, FedEx has regularly conducted the job shadow program in conjunction with Junior Achievement Japan, an economic education organization that runs a variety of initiatives, which aim to train young people with the skills they need to go out into the workforce.