FedEx Express Connects People with Learning Disabilities to Opportunities in Malaysia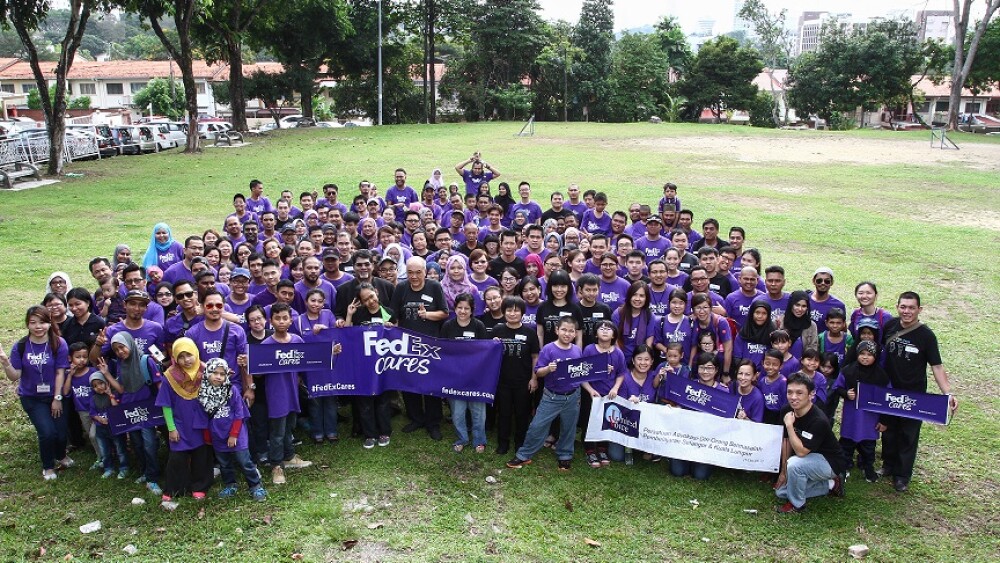 KUALA LUMPUR, November 14, 2016 — FedEx Express (FedEx) joined hands with United Voice and the Asia Community Service – Stepping Stone Centre, to support social integration and diversity as part of the annual FedEx Cares Campaign, a worldwide initiative where FedEx team members give back to the communities where they live and work.
Under the theme "Bonding with the Disabled Community", FedEx collaborated with United Voice in Kuala Lumpur and Asia Community Service – Stepping Stones Centres in Penang to help people with learning disabilities or special needs produce items for sale so that they can generate their own income.
252 FedEx volunteers and their families worked alongside people with learning disabilities or special needs in making products, including hand-painted canvas shoes, t-shirts and paper bags; soaps; pencil holders and baked goods. The items produced will be sold at upcoming fairs and festivals. Income earned from the sales will enable the beneficiaries and/or the centres to be more financially independent. In Penang, FedEx also used its vans to deliver some of the cookies and pastries the team made to select shelter homes.
"FedEx Cares is an ideal opportunity for FedEx Malaysia to express our spirit of volunteerism and commitment to the community," said Ramesh Kumar Singam, managing director, FedEx Express Malaysia. "At FedEx, we use our people, strengths and global reach to create access to opportunities. Through FedEx Cares, we are able to use our resources to support worthy projects and enable people in need to gain access to opportunities."
In 2016, more than 15,000 FedEx team members from around the world will dedicate their time and skills to community service in celebration of the company's annual FedEx Cares Campaign. Since the campaign was first launched in the U.S. in 2004, this initiative has expanded to around 200 cities in 120 countries and territories.
For more information about FedEx Cares Campaign, please visit http://fedexcares.com/.