FedEx Expands Service To 7-Eleven Stores in Korea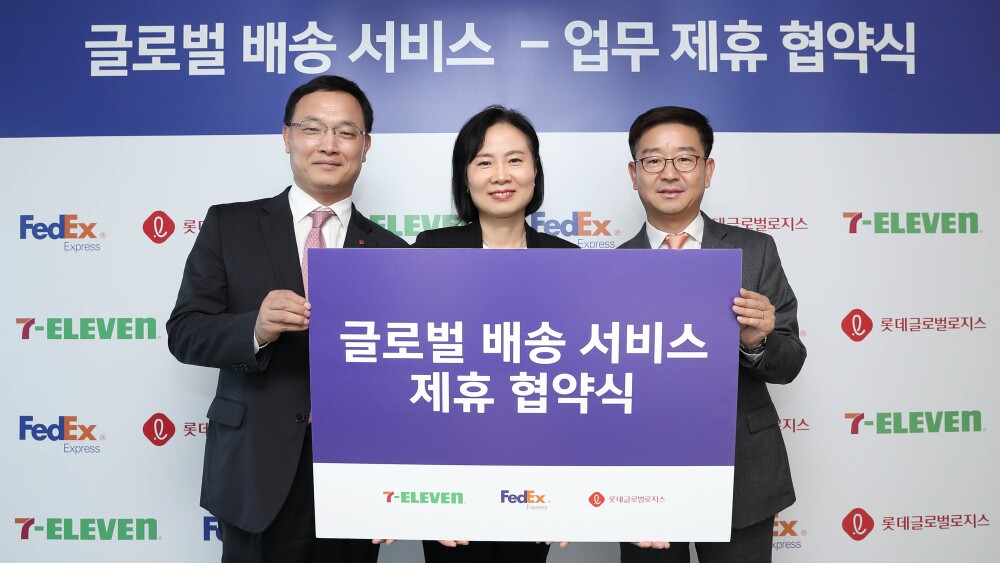 SEOUL, May 13, 2019 — FedEx Express (FedEx), a subsidiary of FedEx Corp. (NYSE: FDX) and the world's largest express transportation company, today announced FedEx package drop-off services will be available at all 7-ELEVEN stores in Korea. The collaboration will offer convenient access for Korean customers who can use the FedEx iShip online tool to input shipping details before they drop-off their package at thousands of 7-Eleven stores.
FedEx is teaming up with 7-ELEVEN and Lotte Global Logistics to introduce the FedEx iShip drop-off service at 7-Eleven convenience stores nationwide starting May 13. Lotte Global Logistics will transport the packages from 7-ELEVEN stores to Incheon International Cargo Terminal, where the shipments will connect to the FedEx flight network to international destinations.
The FedEx iShip tool will accept light weight document shipments – up to 0.5kg – and allows customers to input the shipping details, make payments all online through the FedEx website, and drop off shipments at any 7-ELEVEN store. As a result, customers will have better access to send their lightweight document shipments to international destinations at a competitive price.
"FedEx connects people and possibilities around the world through our global network, and we're delighted that this collaboration will offer customers a convenient and secure drop-off service nationwide," said Eun-Mi Chae, managing director of FedEx Express Korea. "As online shopping grows, our customers continue to search for flexible shipping options. The retail service network expansion through 7-ELEVEN also demonstrates our efforts to address the changing needs of customers."
For more information about FedEx iShip service drop-off service at 7-Eleven, visit FedEx website.