FedEx enhances delivery of healthcare shipments through Korail Networks alliance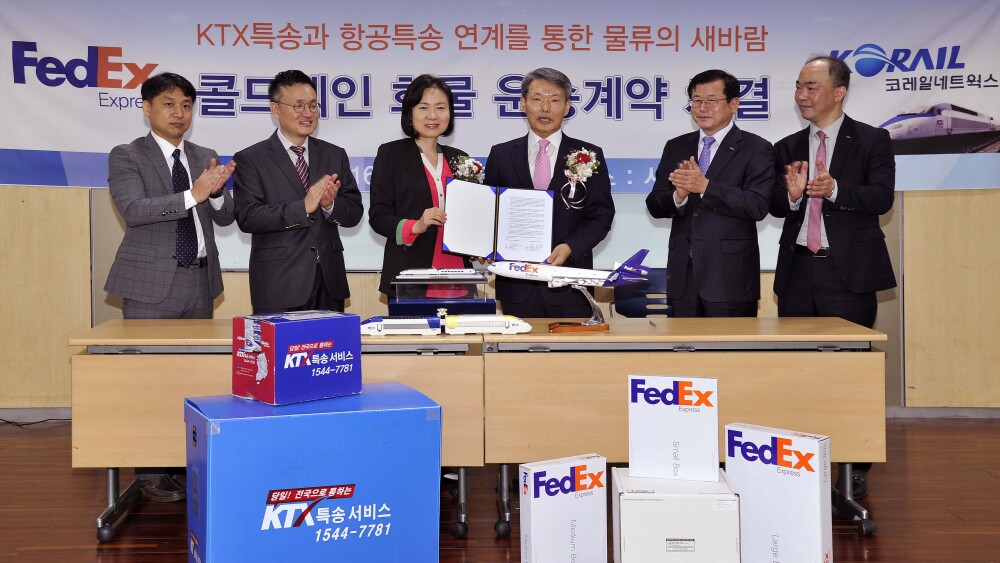 FedEx Express, a subsidiary of FedEx Corp. (NYSE: FDX) and the world's largest express transportation company, has entered into an agreement with Korail Networks to utilize the Korea Train eXpress (KTX) network to transport time- and temperature-sensitive healthcare shipments. The service will be available starting November 1st and will benefit customers who wish to send critical shipments from Korea to overseas destinations.
Delivery using the KTX network offers fast and reliable ground transportation for critical shipments such as clinical samples, kits and temperature-sensitive shipments. The shipments are put in temperature-controlled packaging and loaded on to KTX trains where constant temperature is maintained. This constant temperature means the KTX network has less exposure to extreme temperatures in summer and winter, to help to protect the integrity of the shipment.
By using the KTX network, FedEx will improve the ground transportation time by up to 24 hours from pickup-to-airlift for healthcare customers in the south of Chungcheong province, including Busan, Ulsan, Daegu, Kwangju, Jeonju and Daejoen.
"Healthcare is a fast-growing sector in South Korea. Last year, the annual exports from Korean healthcare businesses surpassed 10 trillion won for the first time. The global demand for pharmaceutical and medical products is driven by advancements in medical technology and increasing life expectancy. FedEx is growing our portfolio of healthcare options to support Korean healthcare businesses access their customers around the world." said Eun-mi Chae, managing director, FedEx Express Korea. "The collaboration with Korail Networks will enable customers in the south of Chungcheong province to benefit from a fast and reliable delivery service for their healthcare shipments."