FedEx Earns No. 12 Spot on the FORTUNE World's Most Admired Companies List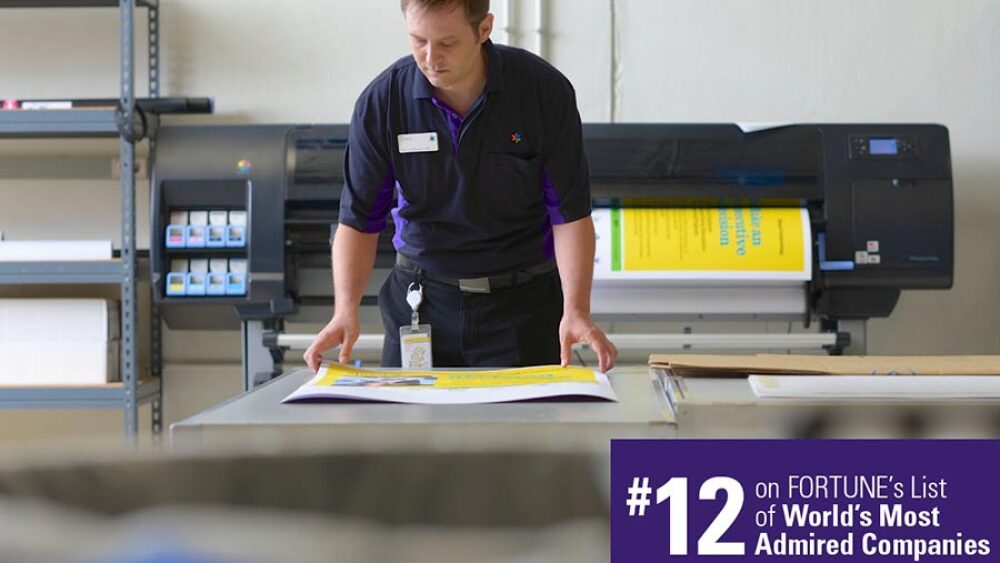 HONG KONG, March 2, 2015 – FedEx Corp. (NYSE: FDX) is once again among the most admired companies in the world, according to a survey published in FORTUNE magazine.
The annual "World's Most Admired Companies" report released today lists FedEx as the No. 12 ranked company overall, and No. 1 in the delivery industry. The survey measures nine attributes related to financial performance and corporate reputation.
"FedEx is internationally recognized as a leader in its field with a highly customer-centric ethos that guides our day-to-day work," said Karen Reddington, president, FedEx Express Asia Pacific. "This global recognition reaffirms the strength of the FedEx business, and is a testament to the dedication of hundreds of thousands of FedEx team members in Asia Pacific and across the world who are committed to making every customer experience outstanding."
Since 2001, FedEx has ranked among the top 20 in the FORTUNE World's Most Admired Companies list. The company has also won a host of regional accolades, including being ranked 57th in last year's 'Asia Pacific Top 1000 Brands' survey.
Survey Methodology
The FORTUNE/Hay Group started with approximately 1,400 companies: the Fortune 1,000 (the 1,000 largest U.S. companies ranked by revenue) and non-U.S. companies in Fortune's global 500 data base with revenue of $10 billion or more. The group then selected the 15 largest for each international industry and the 10 largest for each U.S. industry, surveying a total of 687 companies from 30 countries. To create the 57 industry lists, Hay asked executives, directors, and analysts to rate companies in their industry on nine criteria, from investment value to social responsibility. A company's score must rank in the top half of its industry survey to be listed.
To arrive at the top 50 Most Admired Companies overall, the Hay Group asked 3,800 respondents to select the 10 companies they admired most, from a list made up of the companies that ranked in the top 25% in last year's survey, plus those that finished in the top 20% of their industry. Anyone could vote for any company in any industry.
Hay Group, which has conducted the research for the World's Most Admired Companies list since 1997 and for America's Most Admired Companies since 2001, is a global management consulting firm. For information about Hay Group's services, go to haygroup.com.