FedEx Delivers Possibilities for New Graduates who are Joining the Family
10 new graduates start their careers in Operations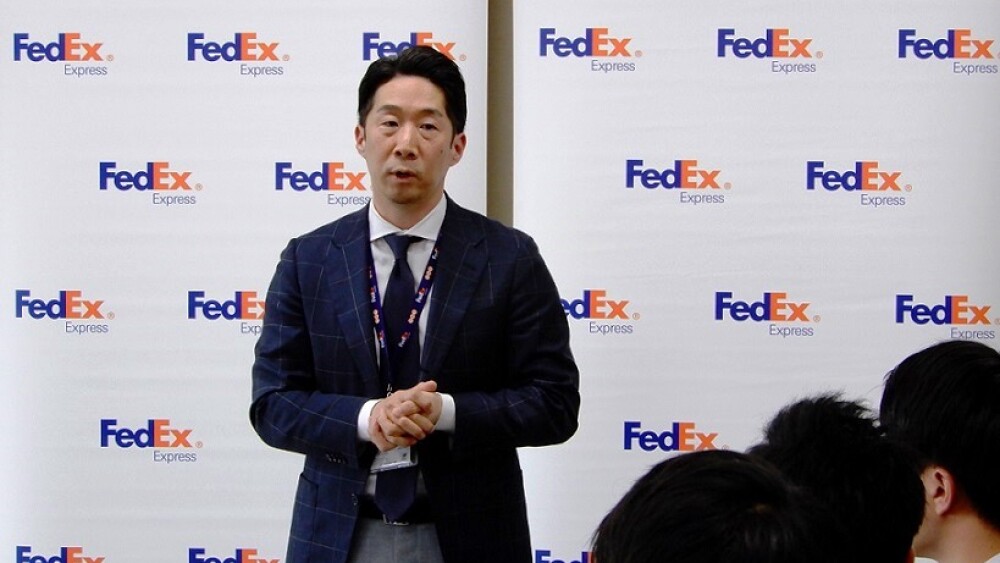 TOKYO, April 4, 2019 - FedEx Express (FedEx), held a ceremony on April 1 at its Makuhari office to welcome 10 new graduates to the company. The new employees will be assigned to, and receive specialist training in the customs clearance, ground and airport operations departments and work in facilities located in Eastern Japan.
At the ceremony, Junnosuke Dojo, managing director, Ground Operations Japan, who is responsible for the Operations Departments where the new graduates will be assigned, welcomed the employees. He explained the FedEx People-Service-Profit corporate culture and the importance of delivering the Purple Promise – making every experience outstanding for customers and each other. Ken Hisamoto, vice president, Sales, NPAC, also attended the ceremony. He welcomed the new employees and emphasized how important the work they will be doing is to the success of the sales team and overall business.
The ten new employees talked about their goals and future aspirations. The new employees presented. "I am excited to start my career at FedEx as I have aspired to work in a global business environment and feel a little nervous on the first day. We learned that FedEx provides employees opportunities to take on challenges. I am looking forward to taking such opportunities to improve my skills, abilities, and humanity as I meet new people, expand and learn from communities, and work together at FedEx."
After the ceremony, the new graduates began new hire orientation, which includes lectures about the company and organization and lessons on business etiquette. The final part of the orientation is a courier ride-along, where they ride in a van with a courier to learn more about ground operations and how FedEx supports its customers. Prior to the welcome ceremony, the employees visited at Narita Airport to learn about airport operations.