FedEx Collaborates with ECFulfill to Bring Global E-commerce to Filipino SMEs
This collaboration enables Small and Medium businesses to export with ease.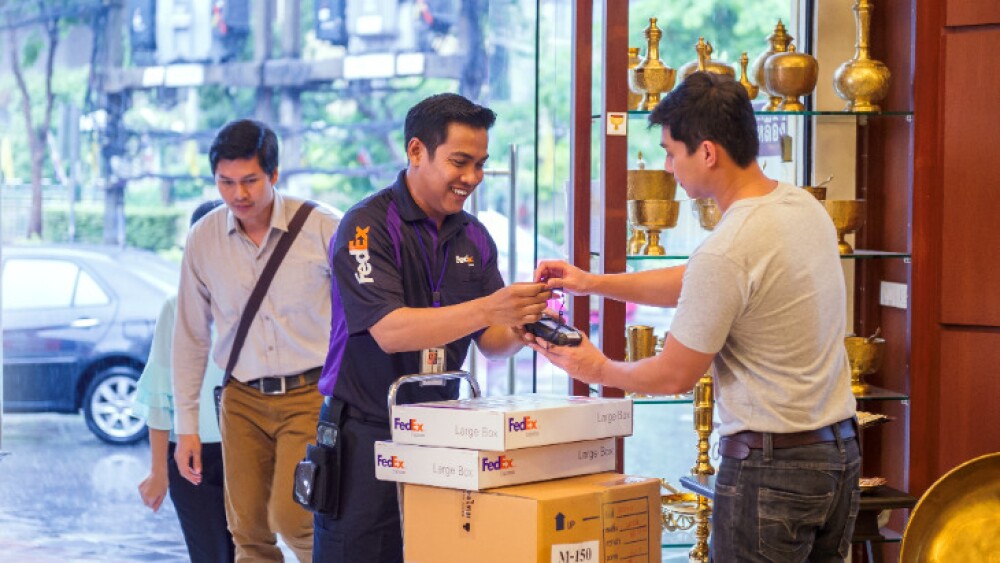 MANILA, PHILIPPINES, 03 December 2020 – FedEx Express, a subsidiary of FedEx Corp. (NYSE: FDX) and one of the world's largest express transportation companies, announced its collaboration with Filipino tech startup ECFulfill to enable local small and medium enterprises (SMEs) who want to take their locally made products to customers around the world.
ECFulfill, a software company, offers a cloud-based e-commerce management system that allows SMEs to directly sell their products on most eCommerce platforms. This single-platform solution removes the many layers that businesses are required to go through before exporting and provides them with an easier route to expand globally.
This joint effort was kicked off in October 2020, when FedEx, ECFulfill, and the Department of Trade and Industry's Export Marketing Bureau (DTI-EMB) launched the Best from the Philippines campaign to invite local SMEs to expand their international footprint.
"At FedEx, we are actively aiding business recovery for our SME customers amid the pandemic. We are seeing SMEs pivot their business models and move online, following customer demand and behavior and in response to the rise of e-commerce. We are also supporting our customers who want to expand to new markets and tap into new customer bases. There is unique value in the products locally made by our Filipino SME community. We are excited to work with ECFulfill in spotlighting homegrown businesses on a global stage, helping them to grow their business during this challenging economic environment," said John Peterson, Managing Director of FedEx Express Philippines.
ECFulfill Founder and CEO, Neptune Factor noted that FedEx was instrumental in helping the company improve its logistical infrastructure and process. "FedEx helps SMEs save on international shipping by consolidating product shipments from two to three clients at a time. This way, we are passing the discount on to the SMEs and their customers. Moreover, pickups are also easy to schedule online, and they always arrive and ship on time. Together, FedEx and ECFulfill are making global trade accessible to SMEs."
Apart from comprising 99.5% of all businesses operating in the Philippines, and providing 63.19% of the country's total employment, SMEs also account for 25% of the country's total export revenue[1].
At the Best from the Philippines campaign launch, FedEx Express Philippines Senior Manager for Sales Garrick Thompson discussed the ways SMEs can lean on the extensive global network that is FedEx to introduce their products to more than 220 countries and territories. Currently, the campaign only serves the US market, but there are plans to extend the campaign to Singapore and Australia.
[1] Department of Trade and Industry. (2018). MSME STATISTICS. Retrieved November 3, 2020, from https://www.dti.gov.ph/resources/msme-statistics/