FedEx Announces Results of Small Business Grant Contest for Small and Medium-Size Enterprises
Creating possibilities for Japanese SMEs and future collaboration for business growth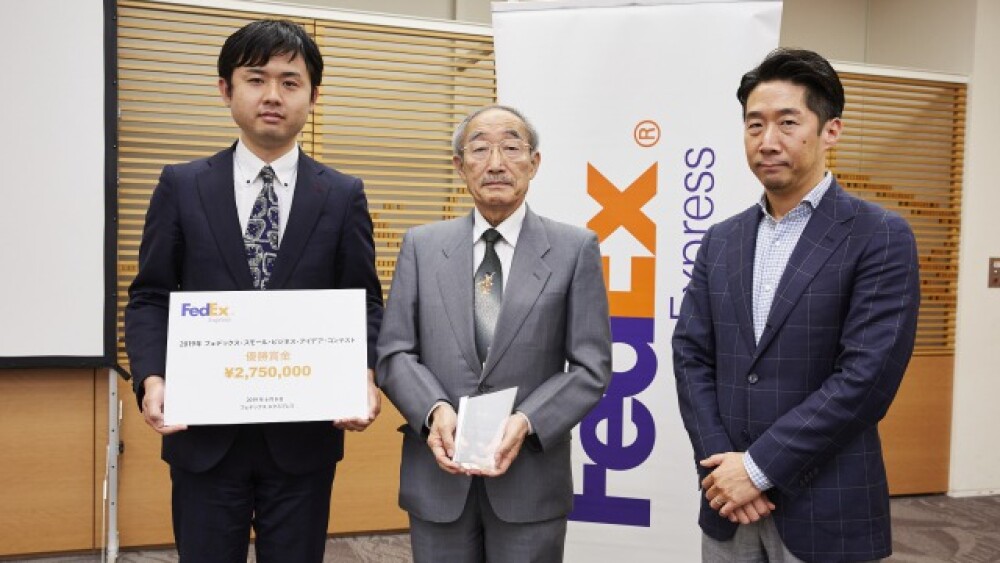 TOKYO, June 10, 2019 - FedEx Express (FedEx), a subsidiary of FedEx Corp. (NYSE: FDX) and the world's largest express transportation company, held the final qualifying meet of the FedEx Small Business Grant Contest (SBGC) for businesses with 200 employees or less, in Tokyo on June 8, 2019. Among the 54 eligible applicants, 10 finalists were shortlisted and, based on the business ideas presented, a first-prize winner and runner-up were selected.
Three members of FedEx Express senior management and Ms. Emi Makino, associate professor of Hiroshima University, listened to the finalists' presentations at the SBGC final qualifying round. MU Ltd. presented the most innovative idea for global business expansion and received the first prize of 2,750,000 yen. WheeLog Institute received the second prize of 1,100,000 yen for its business concept.
"We can feel the enthusiasm for business growth among Japanese start-ups and SMEs and are delighted by the number of contest applicants," said Masamichi Ujiie, regional vice president, North Pacific, FedEx Express. "Through this contest, we not only awarded prizes, we offered opportunities for participants to get to know each other. Our hope is that contestants networked and will collaborate with each other towards global business growth."
A representative from first prize winner MU Ltd. said, "The business ideas from the other participants were excellent, and we are truly pleased and honored that we won first prize. With this award, we are encouraged to work harder to develop our business even further." WheeLog Institute, which received second prize said, "I have always dreamed of expanding our business globally. It is inspiring that an active person in a wheelchair like myself can work with passion, and with the people around me, we can use this award to bring our company to the global stage, which has been our dream from the very start".
Results of the FedEx Small Business Grant Contest
First prize: MU Ltd.
MU Ltd. develops a self-propelled capsule endoscope system capable of examining the entire digestive tract painlessly. This enables early detection of digestive-tract cancers, helping people all over the world live long, healthy lives, and improved quality of life.
Second prize: WheeLog Institute
WheeLog runs WheeLog! service, a barrier-free map app, allowing users to share information about recommended routes for wheelchairs for free of charge. It also allows users to check the status of barrier-free areas and information at specific facilities. The information can be shared with users around the world.
The FedEx Small Business Grant Contest aims to support SMEs that are trying to expand their businesses globally. The contest was first held in the U.S. in 2012, then spread to other countries. This year Japan held the contest for the first time, joining the U.S., mainland China, France, Germany, Italy, Spain, the U.K., Brazil, Chile and Mexico.