Aussie Small & Medium Sized Enterprises Unprepared for Online Christmas Sales Boom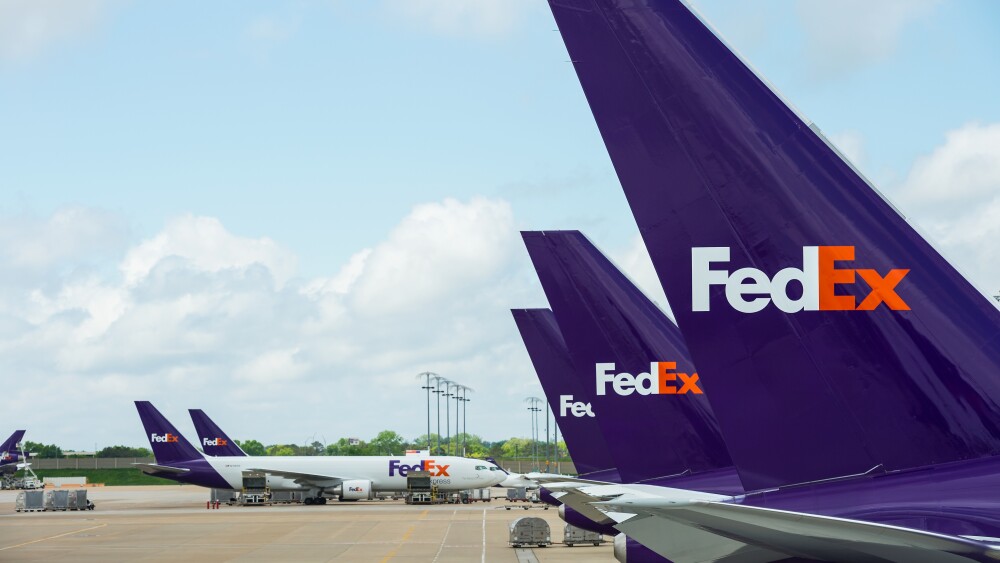 Close to two thirds (63%) of small & medium sized enterprises in Australia (SMEs) admit they haven't proactively prepared for the peak online shopping season

Over half (58%) of Australians wouldn't use a business again if it let them down over the holiday period and 81 per cent said a bad shipping experience can be infuriating

Three quarters (76%) of Australian SMEs say ineffective delivery leads to missed revenue opportunities
Australia, November 23, 2015 — Lost revenue and frustrated customers are all too common for Australian SMEs who don't successfully manage post and shipping services at Christmas, research commissioned by FedEx Express has found.
The poll of 1000 consumers and 400 SMEs revealed 94 per cent of businesses believe Christmas will bring an increased demand for online shopping, but 63 per cent of businesses admit they have not proactively prepared for the peak season.
Three out of four (76%) SMEs say local businesses are missing out on revenue because they don't have effective shipping systems and over half (51%) of consumers believe Australian companies are falling behind their overseas competitors when it comes to preparation for peak season shopping.
Managing Director, FedEx Express Australasia, Kim Garner said, "We know Australians love to beat the queues and shop online at Christmas, but too many businesses underestimate the role shipping can play in the online shopping experience. Being unprepared puts them at risk of disappointing their customers and missing out on a golden revenue opportunity"
He added, "When it comes to reputation, a positive shopping experience at Christmas can make all the difference and a bad one can have lasting consequences. In fact, this research showed that over half (58%) of Australians wouldn't buy from a business again if its shipping let them down at Christmas."
The survey highlighted that the speed of delivery is a frustration point for over half (51%) of Australians at Christmas time, with one in seven (15%) parents admitting that one of their children has missed out on opening their gift on Christmas day due to late delivery.
It also showed over a third (34.5%) of SMEs recognise that the reliability of shipping services will have the biggest impact on their bottom line over the holiday season and nearly seven in ten (68%) expect late deliveries to create the most customer complaints at this time of year.
"When a shopper is browsing online for Christmas gifts, a trusted shipping service provider can offer the assurance they need to hit the buy button," said Kim Garner. "The findings from the research will help service providers like FedEx to tailor our service offerings so that they are an even better fit with what our SME customers need for the holiday season ahead."
Globally, FedEx expects to see a record number of shipments during this year's holiday season. Estimates indicate FedEx will handle 317 million shipments between November 27 and Christmas Eve, an increase of 12.4 percent over the previous year.
Other survey findings


6 out of ten (63%) Australians agree that using postage and shipping services becomes more frustrating at Christmas time

Over a third (36%) of Australians have been told 'your gift is in the mail' on Christmas Day

Close to a third of Australians (30%) have sent or received a gift that was damaged in transit

One in five (22%) Australians have had such a bad online shopping experience at Christmas they avoid online shopping at this time of year all together

Excitement (34%), unprepared (27%) and anxious (23%) are the most common emotions felt by SMEs during the peak shopping season

Eight out of ten (87%) SMEs believe more Australians than ever before are buying gifts online at the last minute