Aspiring Young Entrepreneurs Participate in Malaysia's 10th FedEx Express/Junior Achievement International Trade Challenge
FedEx Inspires Students to Leverage the Highly Accessible and Tech-Driven World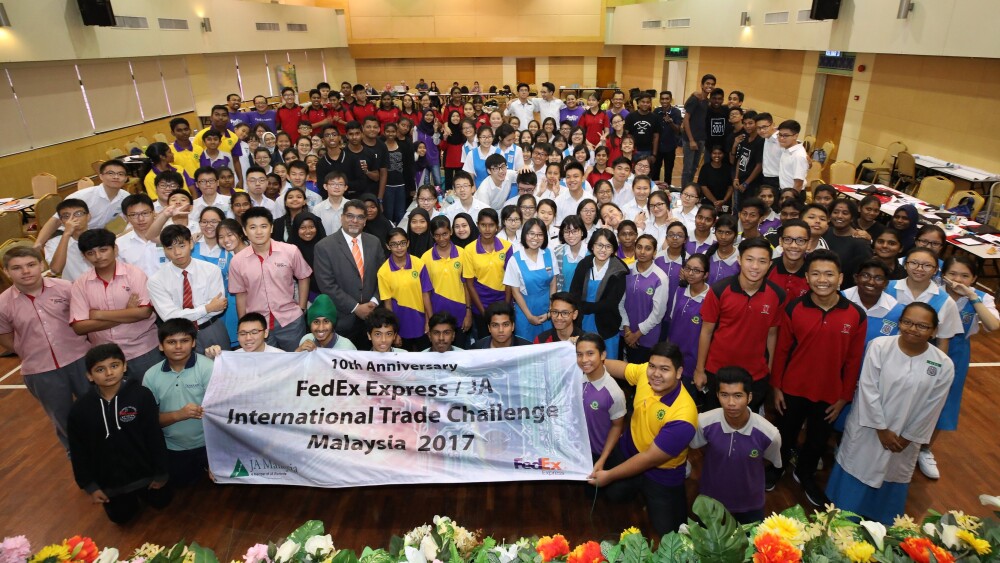 KUALA LUMPUR, April 25, 2017 — FedEx Express, a subsidiary of FedEx Corp. (NYSE: FDX) and the world's largest express transportation company, and Junior Achievement reaffirmed the commitment to motivate the next generation of entrepreneurs and business leaders at the FedEx Express/Junior Achievement International Trade Challenge (FedEx/JA ITC) in Malaysia.
This year, nearly 400 students took part in three workshops. The students will submit their market entry strategy plans, and the best ten entries will be shortlisted to take part in the ITC Malaysia finals, which will be held on June 14. The three winning teams will represent Malaysia at the Regional Finals to be held in Singapore on August 20-24 and will compete with 27 teams from nine other Asia Pacific markets: Australia, China, Hong Kong, Japan, Korea, the Philippines, Singapore, Thailand and Vietnam.
"At FedEx, we believe entrepreneurship and innovation are important drivers of economic growth," said Ramesh Kumar Singam, managing director, FedEx Express Malaysia. "Through FedEx Express/Junior Achievement International Trade Challenge, we continue to educate and empower young people with the right business knowledge and tools to help them own their future economic success. And I am thrilled to see the program has now been running for the tenth year in Malaysia."
Now in its 10th year, the FedEx/JA ITC has educated more than 4,600 students in Malaysia about entrepreneurship from a global perspective. Of these, 54 students have represented Malaysia at the regional International Trade Challenges held in Asia Pacific. In 2010, the Malaysian team emerged first runner-up at the regional finals.