Aspiring Entrepreneurs Showcase Innovative Business Ideas in the 2021 Student City Program
More than 280 students from five elementary schools learned the basics of business through the economic education program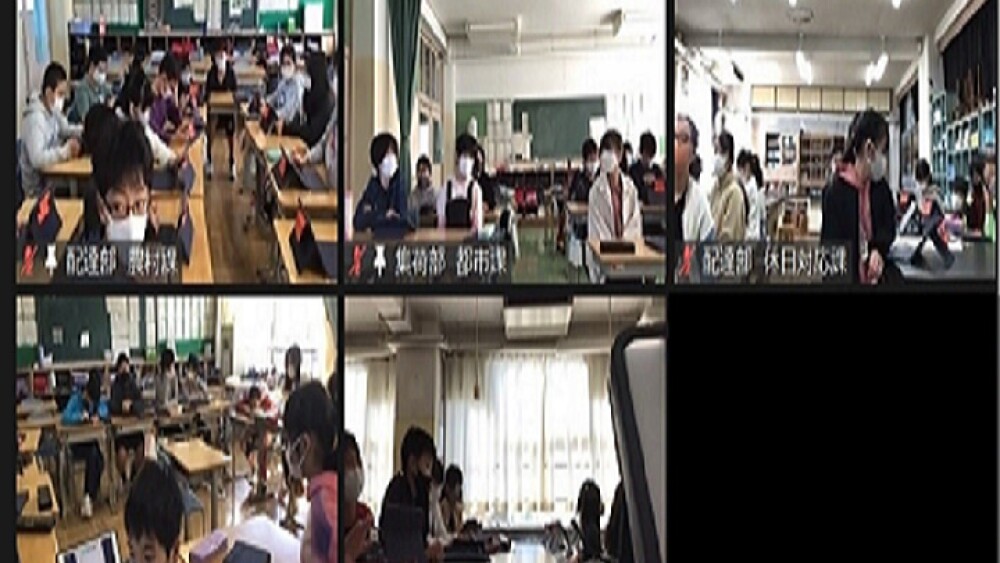 TOKYO, December 20, 2021 – FedEx Express (FedEx), a subsidiary of FedEx Corp. (NYSE: FDX) and one of the world's largest express transportation companies, completed its support for the 2021 Student City program run by global NGO Junior Achievement (JA) Japan. At Student City, FedEx Express welcomed more than 280 sixth-grade elementary students from five schools in the Shinagawa-ku district of Tokyo. These students demonstrated business creativity with new ideas for future shipping solutions, guided by FedEx volunteers who mentored the students on the basics of trade and economy.
Student City is a mock-up town located in an elementary school in Shinagawa-ku, Tokyo, where students get the opportunity to work in various companies. This program runs throughout the year and is open to all public elementary school students in Shinagawa-ku. This year, the program was held completely online due to the pandemic.
During this month-long program, students showcased new ideas for customer experience at points of pick-up and delivery in different situations. Students undertook tasks that included developing ideas for more convenient pick-up options for customers in rural areas in Japan, and creative delivery options for customers who can only receive packages at home on Sundays.
During the online final presentation sessions, students impressed with ideas such as collaborating with local taxi companies, supermarkets, convenience stores and train stations to expand pick-up and delivery points. Other ideas included using advanced technology like smartphone apps and drones to enhance customer convenience. Students brainstormed these ideas with FedEx volunteers and even conducted sales forecast and cost estimation analysis, compared service quality and prices, and checked employee workloads, mirroring the real working environment at a logistics company.
FedEx volunteers helped the students work effectively in groups such as listening to others' opinions, and sharing their thoughts for better communication.
"It was great to see young minds sharing new perspectives, seeing the future of the logistics industry and finding ways to implement new ideas. I would like to thank Junior Achievement Japan, who transformed this program to be completely online this year so the students could continue to participate in this incredible opportunity," said Kei Alan Kubota, Managing Director Japan Operations, FedEx Express. "I feel inspired by the students' fresh ideas to improve the customer experience, which is a priority for us at FedEx. In today's business environment, trends and demands continue to shift, and we are always looking at new ways to adapt to best serve our customers."
FedEx has been supporting the Student City program in Japan since 2011. FedEx highlights educational support for young people as one of the key areas of its commitment to global social responsibility. The opportunities for students include the annual business idea contest FedEx/JA International Trade Challenge (ITC), which is held across APAC markets. This is in line with the company's FedEx Cares 50 by 50 goal, which is to make a positive impact on 50 million people around the world by the company's 50th anniversary in 2023.