STAR & FedEx Join Forces in Airlifting Relief Supplies to Sichuan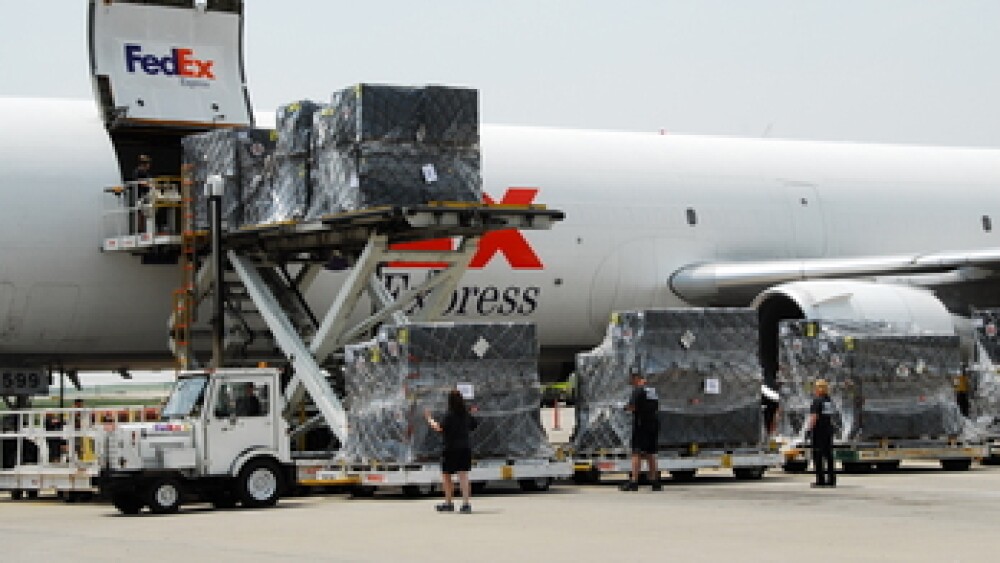 Beijing, June 3, 2008 – STAR, Asia's leading media and entertainment company, and FedEx Express, a subsidiary of FedEx Corp. (NYSE: FDX) and the world's largest express transportation company, airlifted 31 tonnes of necessities to Sichuan Province, China, on Sunday June 1. The supplies will provide immediate aid to Sichuan's earthquake survivors.

Also participating in the donation were STAR's advertisers Nissin Foods, Otsuka Pharmaceutical Hong Kong and Continental Supplies. Sourced by STAR's Greater China offices in Hong Kong, Taipei and Guangzhou, the relief supplies included tents, sleeping bags, mats, blankets, surgical masks, cup noodles and health drinks.

FedEx Express provided full cargo transport and logistical support, congregating the supplies in Hong Kong and dispatching them to Chengdu, where they were received by the Sichuan Provincial Civil Affairs Department. FedEx also provided land delivery support for the relief supplies that departed from Shenzhen and Foshan on Friday and arrived in Chengdu on Monday June 2.

"Three weeks have passed since the tragic earthquake struck Sichuan Province and while rescue workers have done a miraculous job, the survivors still face shortages of basic relief supplies. Our staff in Greater China did a terrific job sourcing emergency supplies and we are grateful for the tremendous support FedEx Express has shown in enabling us to see this initiative through." said Paul Aiello, CEO of STAR.

"Addressing the needs of so many people demands cooperation from every sector of society," said David L. Cunningham, regional president, FedEx Express Asia Pacific. "We, at FedEx, are deeply saddened and moved by the disaster. But I see reason to hope in the quick response and efficient collaboration between officials, companies, and individuals to bring relief to those affected by the earthquake. In particular, I am proud of our employees who came together to facilitate this shipment and help the community in need at this crucial moment."

In support of STAR and FedEx Express's earthquake relief initiative, Nissin Foods contributed 1.6 tonnes of cup noodles and Otsuka Pharmaceutical Hong Kong offered 16 tonnes of Pocari Sweat, Soyjoy and Crystal Geyser water. Continental Supplies donated 15 thousand surgical masks.