New FedEx Jeolla-Gwangju Station Improves Service and Connectivity for South Korea Exporters and Businesses
New FedEx Jeolla-Gwangju Station to enhance access for the Honam province to support business recovery and regional growth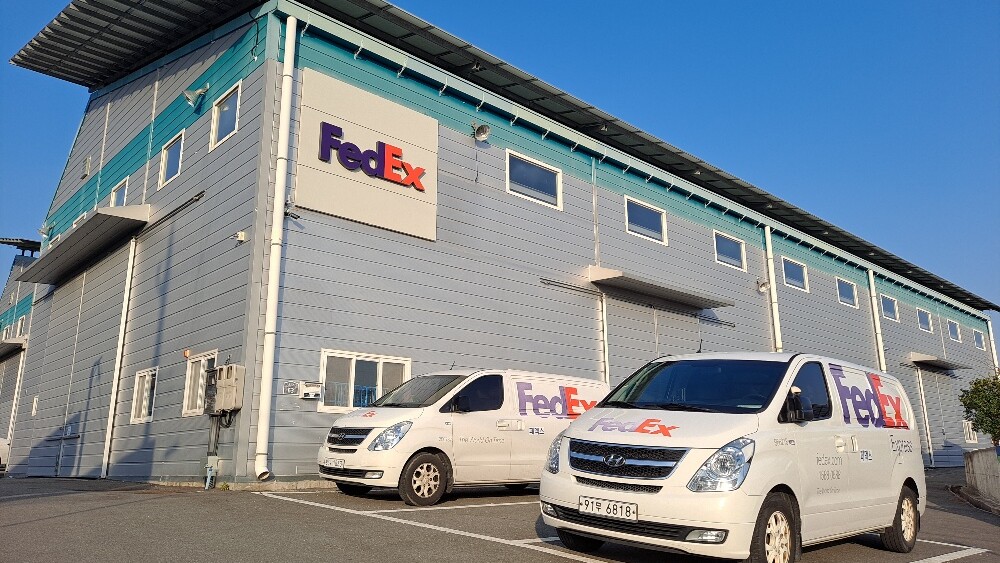 Seoul, South Korea, December 08, 2021 — FedEx Express, a subsidiary of FedEx Corp. (NYSE: FDX) and one of the world's largest express transportation companies, today announced the opening of a new station inJangseong-gun, Jeollanam-do. The new station will support businesses across the Honam area with an enhanced customer experience and better connections to markets around the world. The facility is approximately 696 square meters and supported by 10 vans in operation.
Gwangju is home to more than 1.4 million citizens and the sixth largest city[1] in Korea. An industrial hub for more than 120,000[2] companies, Gwangju is an important center for sectors such as the automotive industry, optical fibers trade, lighting equipment, and semi-electronics, and is an ideal location that will benefit from greater access through the FedEx Express global network. The station is connected through a road network to the FedEx Air Freight terminal at Incheon Airport where FedEx operates 28 weekly flights. Key benefits for FedEx customers in Gwangju include:



Access to a wide range of FedEx Express transportation services including express services within 3 to 5 days to Europe, 2 days to the U.S. and 1-3 days to Intra-Asia[3]. These services are available for documents and small parcels as well as large shipments.

Easy and flexible package drop-off options with FedEx Ship Manager Lite, a mobile shipping solution allows guest shippers to prepare shipments on their mobile devices. Guest shippers (non-account shippers or one-time customers) can conveniently fill out shipment information on their mobile devices and generate a shipment QR code. They simply present the QR code when dropping off their shipment at the Jeolla-Gwangju station (or any 20 FedEx stations[4]).
"We are excited that this new station will deliver a seamless pickup and delivery service to our customers in Gwangju. Our customers in the northern and southern part of Jeolla province can now take advantage of greater connectivity that will support the growing manufacturing industries in the province," said Eun-mi Chae, managing director of FedEx Express Korea. "Gwangju as a global business cluster is one of the cities that is leading the nation's manufacturing industries such as automotive and semiconductors. A series of recent surveys indicate its exports have shown a recovering trend year-on-year[5]. We are seeking to accommodate this growing demand for outbound shipments in the region and support Korean exporters."
FedEx has been investing in both ground and air network to enhance connectivity for Korean business. It recently added six new flights in and out of APAC adding more than 2,700 tons (2,690,000 kgs) of capacity and improved access on the trans-Pacific, intra-Asia and Europe lanes.
FedEx Express Korea operates 20 FedEx Stations nationwide. For more details, please visit our website. For more insights and rich content on how SMEs can make the most of the e-commerce boom and enter new markets, please visit FedEx Business Insights.
---
[1] https://kosis.kr/statHtml/statHtml.do?orgId=101&tblId=DT_1B040A3&checkFlag=N
[2] Gwangju Metropolitan Government
[3] Shipment quotes based on business days for shipment of low-value shipment quotes, transit times may be subject to changes, please check fedex.com for latest update.
[4] FedEx Incheon Airport Station, TNT Incheon Airport Station, FedEx Songpa World Service Center are not included.
[5] https://www.yna.co.kr/view/AKR20210915116500054?input=1195m