New FedEx Advertising Campaign Emphasizes Reliability in a Demanding World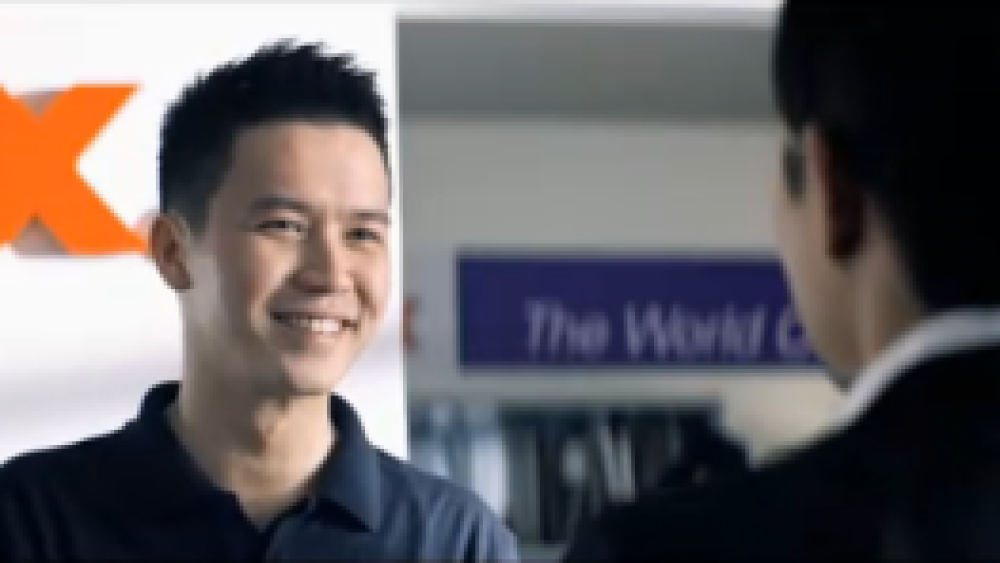 GUANGZHOU, Oct. 10, 2011—FedEx Express (FedEx) has launched a new integrated advertising campaign to highlight its capabilities in shipping between markets in Asia.

The core creative concept is a response to an observation that in today's ever more demanding world, every delivery is important. Developed in Asia for customers in Asia, the campaign was inspired by Hollywood blockbuster movies to convey how FedEx "takes the drama out of delivery."

At the centre of the campaign are two TV commercials (TVCs), each of which features stereotyped Hollywood characters that will be recognizable to film-lovers everywhere along with a heavy dose of humor. "Package #83" features Thai actor Ex-Piya who must deliver a mission-critical parcel to Shanghai by a specific deadline. "Zombie Outbreak" features a plucky group of human survivors of a zombie apocalypse whose only hope of survival is the arrival of an antivirus. In each case, FedEx trademark reliability is the real hero, instantly removing the drama surrounding these deliveries.

"FedEx sees the increasing demands placed on shippers with complex delivery needs," said Malcolm Sullivan, vice president, Marketing, FedEx Express Asia Pacific. "The central message of this latest advertising campaign highlights approachable and professional FedEx service as the solution to delivering demanding packages in today's demanding world."

The new campaign uses both traditional and social media to amplify awareness. A cinema-style website, to be launched at a later date, will provide additional access and interaction with the campaign. The site features the TVCs, making-of videos, behind-the-scenes vignettes and interviews with directors and cast. Specially-created video games based on the TVCs allow visitors to share the fun with friends over social media platforms.

The campaign will be launched in 10 Asia Pacific markets – starting with Hong Kong (September 19), Korea (October 1), Malaysia (September 19), Singapore (September 12), Taiwan (September 21), Thailand (September 15) and China ( October 10), and will continue to roll out in Australia, Philippines, and Indonesia. The campaign will also be adapted for digital and outdoor executions.

Since June, FedEx has introduced a series of service enhancement initiatives in Asian markets to further strengthen its products and services for shippers. These include the introduction of the Extra Large Pak (XL Pak) for larger shipments; expansion of FedEx International Economy® (IE) and FedEx International Economy® Freight (IEF) services with more routes inside Asia Pacific and beyond; and deployment of a new A300-600 aircraft on the existing route from Incheon, South Korea into the FedEx Asia-Pacific hub in Guangzhou, China providing additional capacity to Europe & Asia.

About FedEx Express

FedEx Express is one of the world's largest express transportation companies, providing fast and reliable delivery to more than 220 countries and territories. FedEx Express uses a global air-and-ground network to speed delivery of time-sensitive shipments, by a definite time and date with a money-back guarantee[1].
About FedEx Corp.

FedEx Corp. (NYSE: FDX) provides customers and businesses worldwide with a broad portfolio of transportation, e-commerce and business services. With annual revenues of $40 billion, the company offers integrated business applications through operating companies competing collectively and managed collaboratively, under the respected FedEx brand. Consistently ranked among the world's most admired and trusted employers, FedEx inspires its more than 290,000 team members to remain "absolutely and positively" focused on safety, the highest ethical and professional standards and the needs of their customers and communities. For more information, visit news.fedex.com.
---
[1] Subject to relevant terms and conditions