Li Yongbo Celebrates Second Term as "China Safe Kids Walk This Way" Ambassador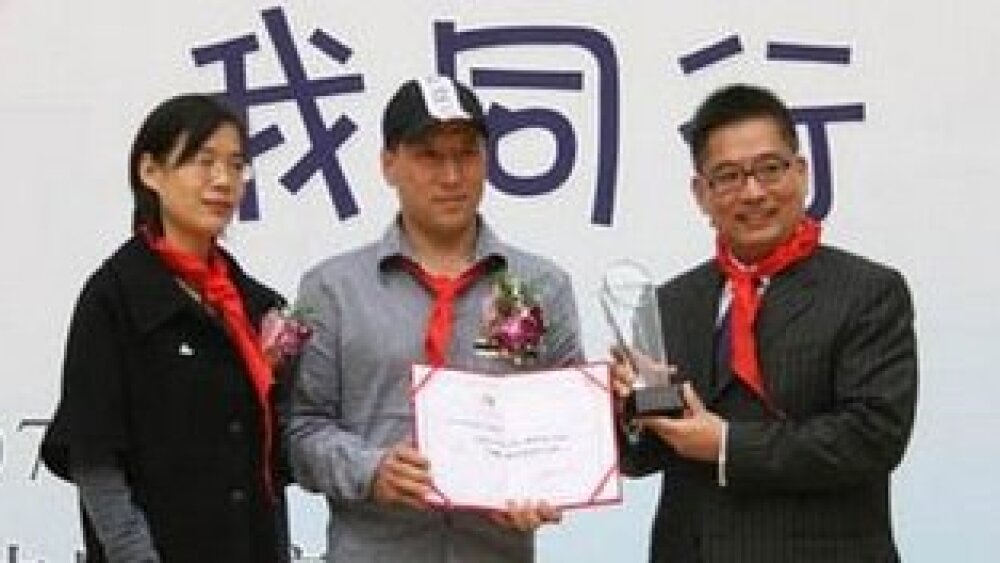 GUANGZHOU, Nov. 26, 2007 – Today, FedEx Express (FedEx), a subsidiary of FedEx Corp. (NYSE: FDX) and the world's largest express transportation company, and the National Badminton Team joined with Safe Kids Worldwide to promote the Safe Kids Walk This Way program at Xingang Road Primary School in Guangzhou.

Li Yongbo, head coach of the nation's badminton team, was named "China Safe Kids Walk This Way Ambassador" for a second term. More than 200 primary school students, 25 FedEx volunteers and four members of China 's badminton team joined officials from the Education Bureau of Guangzhou and the Department of Transport Police in the day's festivities.

National badminton stars Xie Xingfang, Bao Chunlai, Gao Jun, and Cai Yun echoed FedEx and Safe Kids calls for further improvements of road safety and other preventative measures to ensure safer school zones.

"With the 2008 Beijing Olympic Games imminent, global attention will turn to China , and it is imperative that we take this opportunity to promote road safety," Li said. "As a 'China Safe Kids Walk This Way Ambassador', I will make full use of every chance to deliver the message of child pedestrian safety. Together, we can make a difference and protect China 's most precious resource – our children."

This August, the local Guangzhou government announced that the number of Guangzhou 's in-use vehicles reached 1 million and that the number of vehicles is increasing at a rate of 150,000 per year. With more vehicles on the road, careful and conscientious driving and walking is increasingly critical.

According to a recent report released by Safe Kids Worldwide, road accidents have become the second-largest killer of children aged 15 and under in China . An average of more than 30,000 children are injured or killed in traffic accidents every year. Of these, nearly 44 percent are child pedestrians, with careless road crossing as the leading cause of injury. Consequently, enhancing child pedestrian safety education and raising awareness of road safety is urgent.

At the event, Safe Kids and FedEx donated Walk This Way road safety curriculum to the school. Eddy Chan, senior vice president, FedEx China and FedEx employee volunteers accompanied Li and his team to play educational road safety games with the students and teach them basic pedestrian precautions and road safety skills.

"In the past year, FedEx, Mr. Li and the National Badminton Team have worked together to promote the Safe Kids program in China with much success," said Chan, who is honorary vice president of the China National Badminton Association. "Thanks to Mr. Li's contributions and our long-term partner Safe Kids, we are introducing the program to Guangzhou this year. By sharing this critical message, we aim to continue to positively impact our children's safety and the community at large in advance of the 2008 Olympic Games."

"Simply put, Walk This Way is an ongoing, long-term program of Safe Kids Worldwide, designed to promote child pedestrian safety. It not only benefits parents and children, but also improves the local walking environment for everyone. With the help of our friends at FedEx and the National Badminton Team, we will bring this program to cities across China in order to keep our children safe from needless harm," said Monica Cui, director, Safe Kids China.

About FedEx Express

FedEx Express is the world's largest express transportation company, providing fast and reliable delivery to more than 220 countries and territories. FedEx Express uses a global air-and-ground network to speed delivery of time-sensitive shipments, by a definite time and date with a money-back guarantee.*

*Subject to relevant conditions and regulations

About FedEx Corp.

FedEx Corp. (NYSE: FDX) provides customers and businesses worldwide with a broad portfolio of transportation, e-commerce and business services. With annual revenues of $36 billion, the company offers integrated business applications through operating companies competing collectively and managed collaboratively, under the respected FedEx brand. Consistently ranked among the world's most admired and trusted employers, FedEx inspires its more than 280,000 employees and contractors to remain absolutely, positively focused on safety, the highest ethical and professional standards and the needs of their customers and communities. For more information, visit http:// news.fedex.com.

Safe Kids Worldwide is a global network of organization, whose mission is to prevent unintentional childhood injury, a leading killer of children ages 14 and under. Based on the U.S. model, which has contributed to a 40 percent decline in the rate of unintentional childhood injury deaths since its inception in 1987, more than 450 Safe Kids coalitions in 16 countries promote child safety by bringing together health and safety experts, educators, corporations, governments and volunteers to educate and protect families.

For more information, visit http://www.safekidsworldwide.org