Is the FedEx Santa Coming to my Office?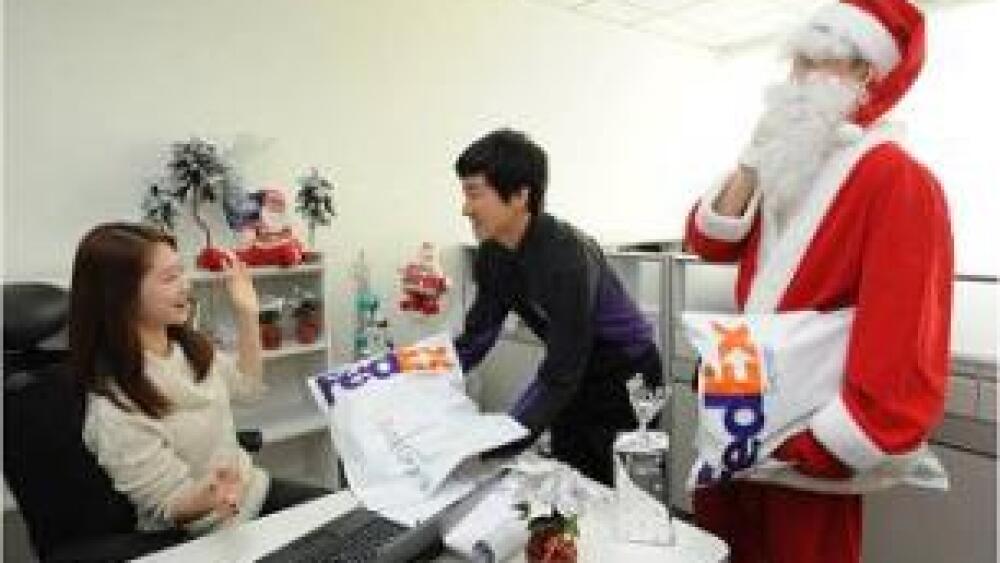 SEOUL, December 19, 2011 - FedEx Express, a subsidiary of FedEx Corp. (NYSE: FDX) and the world's largest express transportation company is offering a special courier service in celebration of the Chistmas season.
From 19 to 23, FedEx staff wearing a Santa Claus costume will randomly visit selected corporate customers who have been using FedEx's fast and accurate services. FedEx staff will give away a surprise gift to customers and will take photographs as part of the speical courier service.