Hong Kong Consumers are Big Spenders Online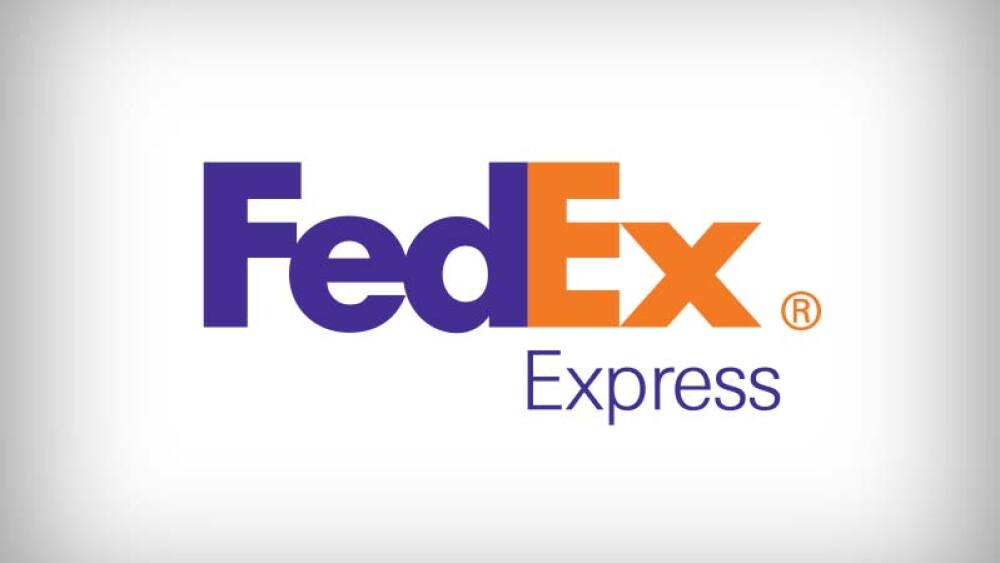 New Research Reveals Shipping as a Critical Factor to Win Over Online Customers
HONG KONG, February 10, 2015 — Hong Kong shoppers are big customers and far more active than many of their regional and global counterparts when it comes to overseas online shopping, according to a new research study*. 86% of Hong Kong online shoppers reported making at least one purchase per year from an overseas e-tailer, well above the Asia Pacific and global averages of 72% and 69% respectively*. Strikingly, 61% of Hong Kong respondents reported that online purchases accounted for at least 10% of their total monthly purchasing, with one-fifth spending at least US$500 annually on shopping for physical goods online*.
Commissioned by FedEx Express (FedEx), the world's largest express transportation company and a subsidiary of FedEx Corp. (NYSE: FDX), the study was conducted by Forrester Consulting to examine global consumer behavior around cross-border
e-commerce. The research also provides insights into how small- and medium-size enterprises (SMEs) can harness the opportunity to expand internationally. Completed in September 2014, the study surveyed approximately 500 online shoppers in Hong Kong among a total of more than 9,000 globally in 17 countries and territories including six in Asia Pacific1.
"At FedEx, we see the huge potential of SMEs as e-commerce makes it easier than ever for millions of small businesses all around the world to trade internationally," said Anthony Leung, managing director, FedEx Express, Hong Kong and Macau. "Increasingly, supporting e-commerce is a way to support the interests of SMEs, and this research study is one of the many ways that we look at how to help small businesses sell online and internationally. The study not only offers powerful insights into how SMEs can best grasp opportunities in global e-commerce, but also how we can better tailor our service offerings to the needs of our SME customers."
In terms of where to shop on the Internet, major multi-brand online marketplaces are the most preferred source for overseas online shopping in Hong Kong and across the globe, indicating such marketplaces as potentially the best way to start for small e-tailers entering the global arena. In Hong Kong, while 64% of the respondents said that multi-brand online marketplaces would be their first choice for cross-border online shopping, just 7% regarded SME e-tailers as a preferred source for buying direct*.
The study also revealed that global shoppers have major misgivings about shipping when making cross-border online purchases, suggesting that logistics is key for both big and small e-tailers to attract customers from other markets. In fact, in addition to reputation assurance, which tops the list, Hong Kong shoppers listed the following shipping-related factors as the most influential in their decision on whether to buy from a particular online retailer in another market: a simple return process (68%); the ability to return goods free of charge (68%); delivery time guarantees (68%); the ability to track their packages (66%); and the availability of free or reduced-cost shipping for purchases above a certain minimum value (66%)*.
Interestingly, Hong Kong has much higher expectations in terms of delivery time than other regional and global online shoppers. 74% of Hong Kong online shoppers expect their products to be delivered within a week or less, compared to 48% and 44% of Asia Pacific and global online shoppers respectively*. 27% of Hong Kong respondents have even higher expectations, hoping to receive goods in three days or less*.
"Obviously, when it comes to online retailing, shipping experience is key to win business," said Leung. "No matter where people are purchasing from, customer expectations are increasing in terms of shipping experience. That is why it is important to find a logistics provider with integrated service offerings and global networks, such as those that FedEx makes available to businesses large and small in more than 220 countries and territories."
To view the full thought leadership paper, "Seizing The Cross-Border Opportunity"**, a commissioned study conducted by Forrester Consulting on behalf of FedEx, visit www.fedex.com/ecommerce .

About the research study
Forrester conducted an online survey in September 2014 of 9,006 global online consumers and interviewed 34 small- and medium-size businesses with international e-commerce operations in Australia, Brazil, Canada, China, Colombia, France, Germany, Hong Kong, India, Italy, Japan, Mexico, Puerto Rico, Singapore, South Korea, the UK, and the U.S. to evaluate the current attitudes toward and experiences with cross-border shopping and order fulfilment, including the challenges and concerns faced by both groups in expanding these practices. Consumer survey participants included those aged 18 or older who have ordered a physical item shipped to themselves or another recipient over the internet within the past 12 months. Small- and medium-size business interviewees were asked about the factors leading to their decisions to start an international e-commerce business, their experiences and challenges with fulfilling such orders, and the factors that may enable them to expand this practice. The study took place between July and September 2014.

About FedEx Express
FedEx Express is the world's largest express transportation company, providing fast and reliable delivery to more than 220 countries and territories. FedEx Express uses a global air-and-ground network to speed delivery of time-sensitive shipments, by a definite time and date supported by a money-back guarantee2

About FedEx Corp.

FedEx Corp. (NYSE: FDX) provides customers and businesses worldwide with a broad portfolio of transportation, e-commerce and business services. With annual revenues of $47 billion, the company offers integrated business applications through operating companies competing collectively and managed collaboratively, under the respected FedEx brand. Consistently ranked among the world's most admired and trusted employers, FedEx inspires its more than 300,000 team members to remain "absolutely, positively" focused on safety, the highest ethical and professional standards and the needs of their customers and communities. For more information, visit newsroom.fedex.com/newsroom.
---
* A commissioned survey conducted by Forrester Consulting on behalf of FedEx, August 2014.
** "Seizing The Cross-Border Opportunity", a commissioned study conducted by Forrester Consulting on behalf of FedEx, December 2014.
1. The six markets in Asia Pacific include Hong Kong, China, Australia, Japan, Singapore and South Korea.
2. Subject to relevant terms and conditions.