FedEx Volunteers Refurbish School Walls in the Underprivileged Community
Delivering a Better and Safer Environment for Students in New Taipei City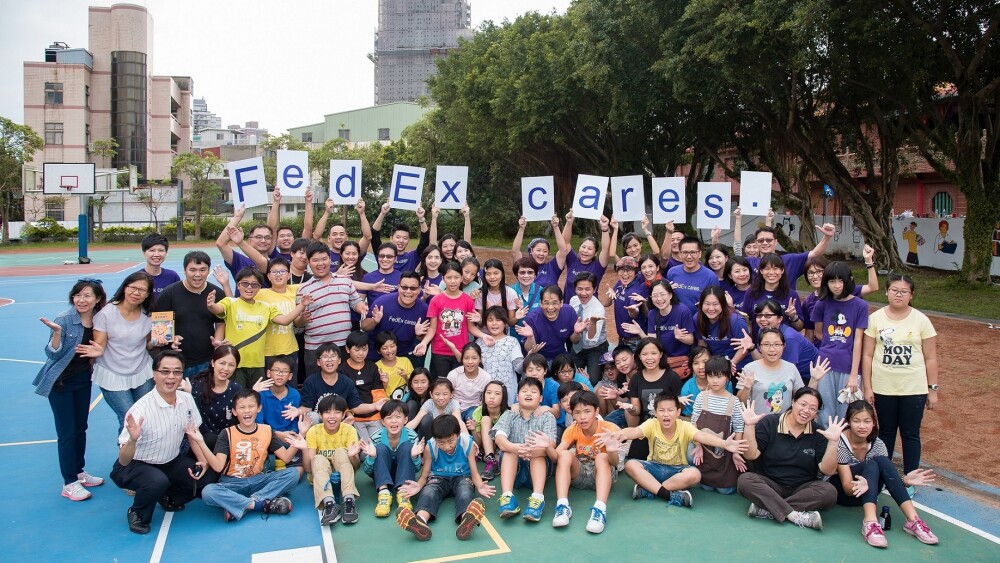 TAIPEI, November 14, 2016 — FedEx Express (FedEx), a subsidiary of FedEx Corp. (NYSE: FDX) and one of the world's largest express transportation companies, joined hands with the Fubon Charity Foundation and the Owl Parenting Association to refurbish the outer walls of Chang'an Elementary School in New Taipei City. Schools in suburban areas such as New Taipei City are often neglected as most public resources focus on urban and rural areas.
FedEx sponsored the school renovation costs, including cement, paint and tools, as part of the annual FedEx Cares Fall Campaign, a worldwide initiative where FedEx team members give back to their communities. Together, 42 FedEx volunteers dedicated more than 210 hours to renovate and repaint the 150-meter long walls, creating a brighter and safer study environment for students.
"At FedEx, we are committed to supporting the local communities where our team members live and work," said Michael Chu, managing director, FedEx Express, Taiwan. "At Chang'an Elementary School, our efforts have resulted in long-lasting improvements that will positively impact students for years to come. I would like to thank our dedicated FedEx volunteers who have made a difference in the lives of these students."
The FedEx team in Taiwan joins more than 15,000 FedEx team members from around the world who will dedicate their skills and nearly 60,000 hours to community services in celebration of the annual FedEx Cares Fall Campaign.
FedEx Cares is the company's global giving platform through which FedEx will invest US$200 million in more than 200 global communities by 2020 to create opportunities and deliver positive change around the world. Local volunteers supplement and enrich these community investments.