FedEx Unveils the May Grand Prize Winner of the Live to Win Campaign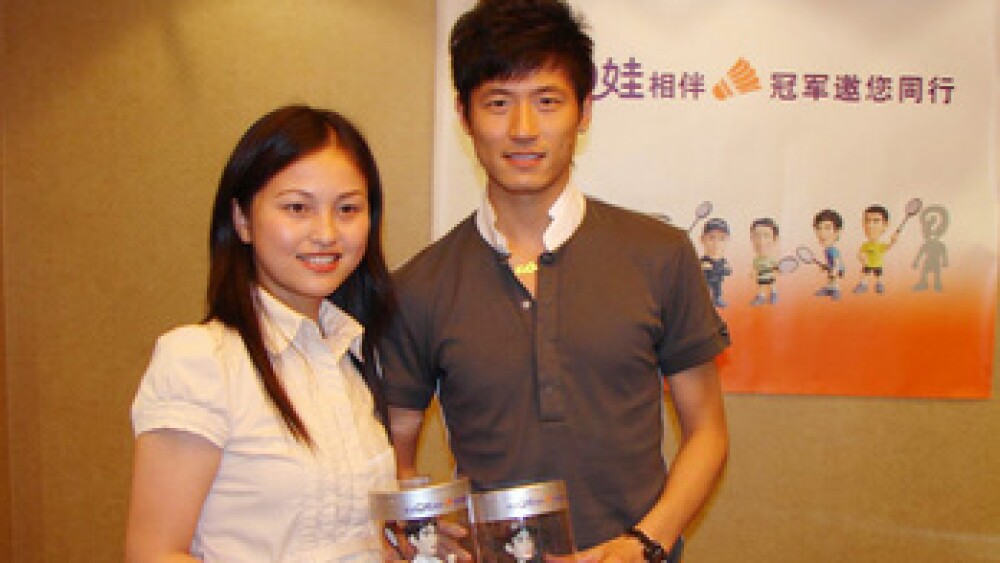 Beijing, June 16, 2008 - FedEx Express (FedEx), a subsidiary of FedEx Corp. (NYSE: FDX) and one of the world's largest express transportation companies, today announced the May Grand Prize winner of its China marketing campaign Live to Win. Ms. Zheng Bei, from Zhenjiang city, Jiangsu Province, became the lucky one to have a dinner with the famous China badminton champion, Cai Yun, who also comes from Jiangsu Province in East China.

FedEx China and the China National Badminton Team jointly launched the Live to Win campaign in January 2008. Each month, 300 winners and one grand prize winner are chosen through lucky draw. Winners receive a limited edition set of "Lucky Q Wah Dolls" designed in the likeness of Mr. Li Yongbo, chief coach of China National Badminton Team and the star players. The grand prize winner of "Who Joins The Dinner" gains an opportunity to dine with the featured badminton champion of that month under FedEx's arrangement.

"I'm a faithful fan of China National Badminton Team," said Zheng Bei, the May grand prize winner from Jiangsu Province. "Thank you FedEx for this great campaign, which provides me with an opportunity to dine and chat with Cai Yun. It is really a coincidence that we are both from Jiangsu Province. I sincerely hope Cai Yun and the China National Badminton Team can continue to achieve great results in 2008."

"The FedEx campaign provides me with a good opportunity to have close contact with a badminton fan from Jiangsu Province, my hometown," expressed Cai Yun. "I will try to achieve even better performance to show appreciation to the great support of the fans from Jiangsu Province and the whole country as a whole."

About FedEx Express
FedEx Express is the world's largest express transportation company, providing fast and reliable delivery to more than 220 countries and territories. FedEx Express uses a global air-and-ground network to speed delivery of time-sensitive shipments, usually in one to two business days with the delivery time guaranteed*.

*Subject to relevant terms and conditions.

About China National Badminton Team
The China National Badminton Team (CNBT) is the first and the only team in the world to hold the championship titles of Thomas Cup, Uber Cup and Sudiman Cup, after it emerged as the champion of Sudiman Cup in 2005. The team is also a big winner in The Biennial World Badminton Championships and annual open competitions from International Badminton Federation. In the open competitions, CNBT secures at least three gold medals in every competition.