FedEx Unveils the First Winner of the "Who Joins the Dinner" Grand Prize of the Live to Win Campaign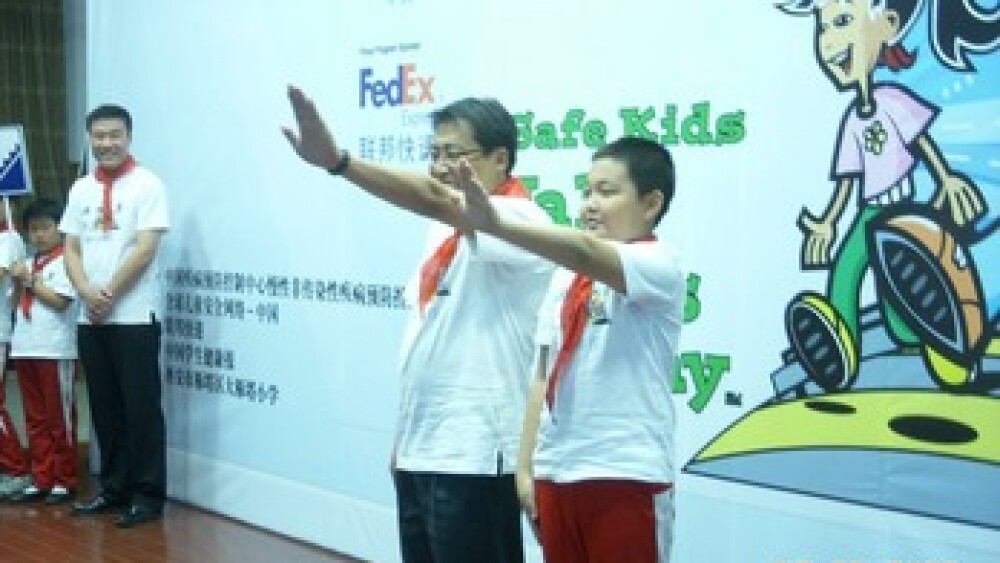 BEIJING, Feb.25, 2008— FedEx Express (FedEx), a subsidiary of FedEx Corp. (NYSE: FDX) and one of the world's largest express transportation companies, today announced the first "Who Joins the Dinner" winner of its China marketing campaign, Live to Win. Mr. Gao Chunlei from Beijing's Changping District won the unique opportunity to have dinner with the famous badminton champion, Lin Dan.
Ever since FedEx China announced the Live to Win campaign last December, it has been drawing great attention among FedEx clients, badminton fans and company employees. Participating in the eight-month campaign is very easy. Simply log on to onto www.fedex.com/cn and answer some simple questions associated with the cooperation between FedEx and the China National Badminton Team. Participants who answer correctly are then eligible to take part in a prize lottery for that month.
FedEx will present exciting prizes to winners who are selected in the monthly lucky draw. Each month, 300 winners will receive a limited edition set of "Lucky Q Wah Dolls" designed in the likeness of the actual badminton stars. Each doll comes complete with a certification and profile reflecting the qualities of its China Badminton Team counterpart. The grand prize winner of "Who Joins The Dinner", like Mr. Gao Chunlei, has an opportunity to join a badminton champion for dinner.
"FedEx brings me good luck at the beginning of the year of the rat," said Mr. Gao Chunlei. "I not only won a great opportunity to meet Lin Dan, the world badminton champion, but I had dinner and the opportunity to chat with him. This campaign is very creative and interesting. I hope there will be more people to win the prizes just like me."
About FedEx Express
FedEx Express is the world's largest express transportation company, providing fast and reliable delivery to more than 220 countries and territories. FedEx Express uses a global air-and-ground network to speed delivery of time-sensitive shipments, usually in one to two business days with the delivery time guaranteed.
About China National Badminton Team
The China National Badminton Team (CNBT) is the first and the only team in the world to hold the championship titles of Thomas Cup, Uber Cup and Sudiman Cup, after it emerged as the champion of Sudiman Cup in 2005. The team is also a big winner in The Biennial World Badminton Championships and annual open competitions from International Badminton Federation. In the open competitions, CNBT secures at least three gold medals in every competition.