FedEx Trade Networks Adds New Freight Forwarding Facilities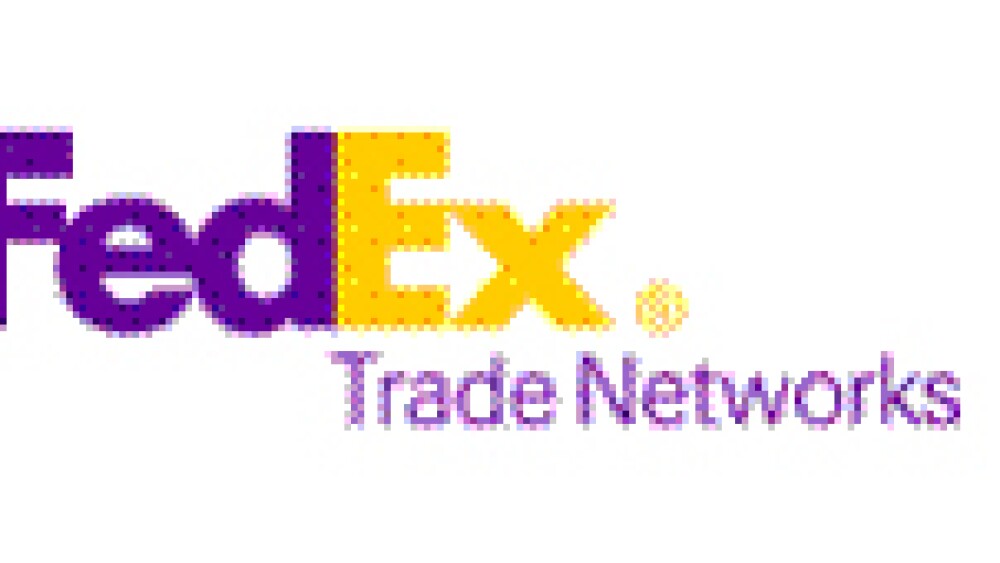 BEIJING, Nov. 26 2009—FedEx Trade Networks, a subsidiary of FedEx Corp. (NYSE: FDX) and growing international ocean and air freight forwarder, today announced it has opened new freight forwarding offices in China and across Europe as part of an aggressive global expansion plan. The company has opened a total of 14 new freight forwarding locations in 2009.

In China, a new office has been opened in to further strengthen FedEx Trade Networks connectivity to and from the country. Together with facilities in Beijing, Guangzhou, Qingdao, Shanghai, Shenzhen, Xiamen, Tianjin, Dalian, Hong Kong, Taipei, and Singapore, as well as a recently-opened representative office in Ho Chi Minh City, Vietnam, these offices support the company's international freight forwarding operations and provide comprehensive coverage in key Asia-Pacific trade lanes. FedEx Trade Networks now has 13 locations in Asia, supported by more than 100 team members.

"As businesses in China continue to look for flexibility and choice when planning their supply chain strategy, the expansion of FedEx Trade Networks in China provides our customers with comprehensive solutions," said Joseph Frank, managing director, Asia, FedEx Trade Networks. "Our new offices in the China market offer a broad portfolio of services for our customers' diverse transportation and distribution needs. These services, in conjunction with our enhanced global network, will give customers the competitive edge they need to compete effectively."

In Europe, FedEx Trade Networks also opened two new facilities in France and Amsterdam, Netherlands. These openings mark the company's first owned operations in Europe and will allow FedEx Trade Networks to provide its customers with enhanced freight forwarding services between Europe, Asia and North America, including additional support and capabilities in the growing Europe-Asia trade lane. The Netherlands office also serves as the FedEx Trade Networks headquarters for the Europe, Middle East and Africa region.
The expansion will result in numerous benefits for customers, including:
Increased local market presence providing improved freight-forwarding service offerings in Asia and Europe, productivity and end-to-end support;

Direct access to local personnel with industry experience and local expertise to support all needs;

Expanded regional access to services including international direct distribution, supply chain visibility, online FedEx trade tools such as WorldTariff®, and trade and customs advisory services; and

Seamless support across other FedEx operating companies in each market and enhanced access to the FedEx global network.
FedEx Trade Networks services include international air freight forwarding and ocean freight forwarding, import and export customs clearances, pickup and delivery, and air and ocean consolidations throughout Hong Kong, Taiwan, Singapore, China and Vietnam.

About FedEx Trade Networks

FedEx Trade Networks has more than 100 years of experience in international trade. The company's advanced technology and network of worldwide locations and alliances enables it to provide comprehensive ocean and air international freight forwarding, customs brokerage, global order logistics, distribution and surface transportation, trade advisory services, and advanced e-commerce and trade facilitation solutions. FedEx Trade Networks has the resources and support to help customers of all sizes navigate the intricacies of shipping goods globally. For more information, visit www.ftn.fedex.com.