FedEx Taps China's Second and Third-Tier Cities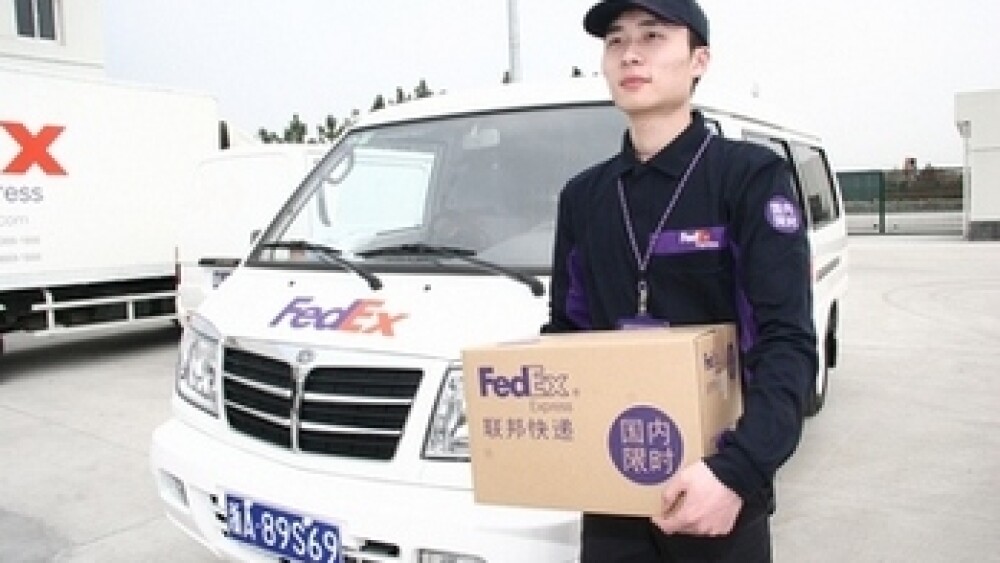 HUZHOU, Nov. 11, 2007 – FedEx Express (FedEx), a subsidiary of FedEx Corp. (NYSE: FDX) and the world's largest express transportation company, today announced the establishment of its branch in Huzhou , Zhejiang Province. The new branch will meet the growing need for domestic and international delivery services in both Zhejiang and the Yangtze River Delta.

"The establishment of our state-of-the-art Huzhou branch will help meet the demand for fast, reliable domestic and international service by Huzhou's high-tech and modern manufacturing industry, which accounts for 50% of the city's industrial GDP," said Jimmy Chen, regional vice president, domestic service, FedEx China .

Huzhou is an example of China 's booming second- and third-tier cities. The city's rapid economic development, strong manufacturing base and increasing export volume have brought about a wealth of new commercial opportunities to the logistics industry. In 2006 alone, Huzhou's volume of foreign trade exceeded US$3 billion in 2006, a 32.6% increase year-over-year.

Covering an area of 374 square meters, the Huzhou branch has an advanced, specialized warehouse and an inbound and outbound sort system, which can sort up to 450 packages per hour. Domestic shipments will be channeled through the Hangzhou-based China Regional Hub, which will then sort and send the packages for next-business-day, time-definite delivery to more thirty cities and day-definite service to more than 200 cities. International packages will be transported to the FedEx Shanghai Gateway at Pudong Airport and loaded onto FedEx MD-11 and A-310 freighters to be connected with the FedEx global network.

"We are excited to be part of Huzhou's economic expansion," added Chen. "As part of the FedEx network, our new branch will help streamline delivery operations in this burgeoning market."

About FedEx Express

FedEx Express is the world's largest express transportation company, providing fast and reliable delivery to more than 220 countries and territories. FedEx Express uses a global air-and-ground network to speed delivery of time-sensitive shipments, by a definite time and date with a money-back guarantee.*

*Subject to relevant conditions and regulations

About FedEx Corp.

FedEx Corp. (NYSE: FDX) provides customers and businesses worldwide with a broad portfolio of transportation, e-commerce and business services. With annual revenues of $36 billion, the company offers integrated business applications through operating companies competing collectively and managed collaboratively, under the respected FedEx brand. Consistently ranked among the world's most admired and trusted employers, FedEx inspires its more than 280,000 employees and contractors to remain "absolutely, positively" focused on safety, the highest ethical and professional standards and the needs of their customers and communities. For more information, visit news.fedex.com.