FedEx: Taiwan businesses should leverage deepening cross-strait trade relations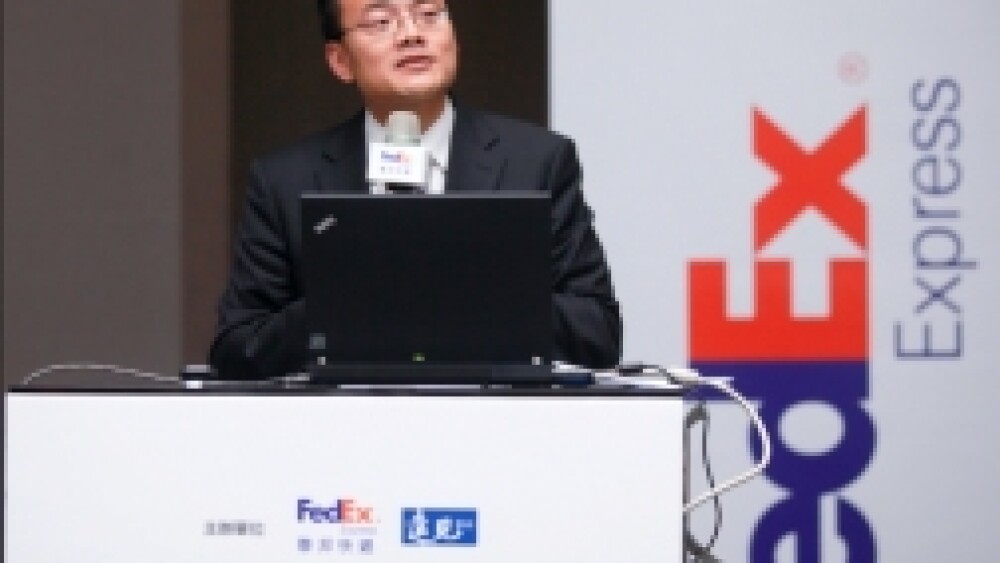 TAIWAN, November 8, 2011—FedEx Express vice president of Domestic Service, China Jimmy Chen recently addressed more than 180 business owners and professionals in Taiwan at the "ECFA series: Exploring Opportunities and New Challenges in China" sponsored by FedEx Express. In his presentation, Chen encouraged Taiwan businesses to recognize opportunities presented by the implementation of the 12th Five-year plan in China. To take advantage of the 12th Five-year Plan, which targets sustainable economic growth and increased domestic consumption, Taiwan businesses should consider transforming their business models and gradually shift from traditional product-centric to service-centric marketing, he said. At the same time, Taiwan businesses should look to technological innovations to enhance their competitiveness.

Chen also recognized the role of the Economic Cooperation Framework Agreement (ECFA) in facilitating Taiwan's integration in the regional trade economy. With gradual increases in trade activity resulting from economic liberalization policies, Taiwan businesses should take advantage of reliable logistics services to gain access to lucrative markets.

Other speakers at the seminar were chairman of Importers and Exporters Association in Taipei, Kuo-Zhao Liu; and the vice-president of Delta Electronics Rong-Teng Tsai.

FedEx is the world's largest express transportation service and has been serving Taiwan for more than 20 years, connecting Taiwan businesses to more than 220 countries and territories around the world. In China, FedEx began service in 1984 and currently serves more than 400 Chinese cities.