FedEx Sparks Entrepreneurial Spirit in Thai Students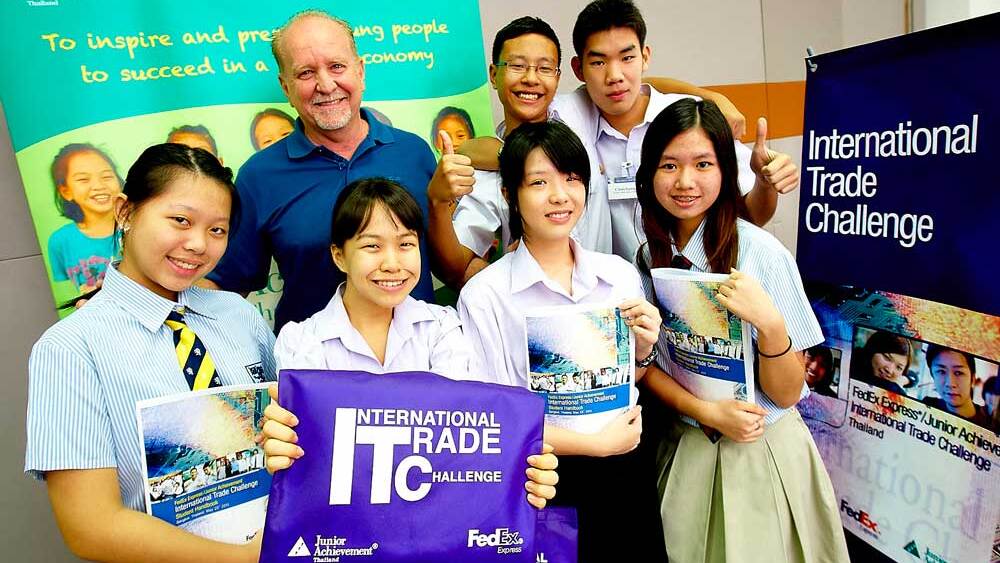 BANGKOK, June 10, 2013 - The 2013 FedEx/Junior Achievement International Trade Challenge, a program designed to inspire and educate young Thai entrepreneurs, began on May 25 with a workshop attended by students in Bangkok.
At the workshops, more than 100 high school students from secondary schools gained a basic understanding of entrepreneurship and were inspired by industry experts who shared their experiences in trade, marketing, finance, and other areas. Following the workshops, students applied their newly-acquired knowledge into developing proposals for an international business.
The proposals will be evaluated by the organizing committee and eight finalist teams will be shortlisted to compete at the national International Trade Challenge competition in Bangkok in June. The top three winning teams will then be selected to represent Thailand at the regional final in Hong Kong in August, 2013 where they will compete against other teams from Japan, Korea, Malaysia, New Zealand, Philippines, Singapore and Vietnam.
FedEx Express, the world's largest express transportation company, has sponsored the FedEx/Junior Achievement International Trade Challenge (FedEx/JA ITC) in Asia Pacific since 2007. This is the fifth year that FedEx and Junior Achievement (JA) are holding the program in Thailand. The program aims to help students foster their knowledge of international trade, as well as to enhance their teamwork and presentation skills and nurture an entrepreneurial spirit.
"FedEx is proud to support the International Trade Challenge because it introduces business skills to students in a creative and hands-on way. These skills, and an entrepreneurial spirit, have never been more relevant because we live in an age of hyper-change - where career plans follow many paths, and new business opportunities come in all shapes and sizes," said David Carden, Managing Director, FedEx Express, Thailand and Indochina.
He added, "The program serves as a great platform to engage and expose young people to a new way of thinking about business – a first step - we hope - to their development as business leaders of the future."
About FedEx Express
FedEx Express is the world's largest express transportation company, providing fast and reliable delivery to more than 220 countries and territories. FedEx Express uses a global air-and-ground network to speed delivery of time-sensitive shipments, by a definite time and date with a money-back guarantee.
About FedEx Corp
FedEx Corp. (NYSE: FDX) provides customers and businesses worldwide with a broad portfolio of transportation, e-commerce and business services. With annual revenues of $44 billion, the company offers integrated business applications through operating companies competing collectively and managed collaboratively, under the respected FedEx brand. Consistently ranked among the world's most admired and trusted employers, FedEx inspires its more than 300,000 team members to remain "absolutely, positively" focused on safety, the highest ethical and professional standards and the needs of their customers and communities. For more information, visit news.fedex.com.
# # #