FedEx Showcases Healthcare Solutions at BIO Korea 2014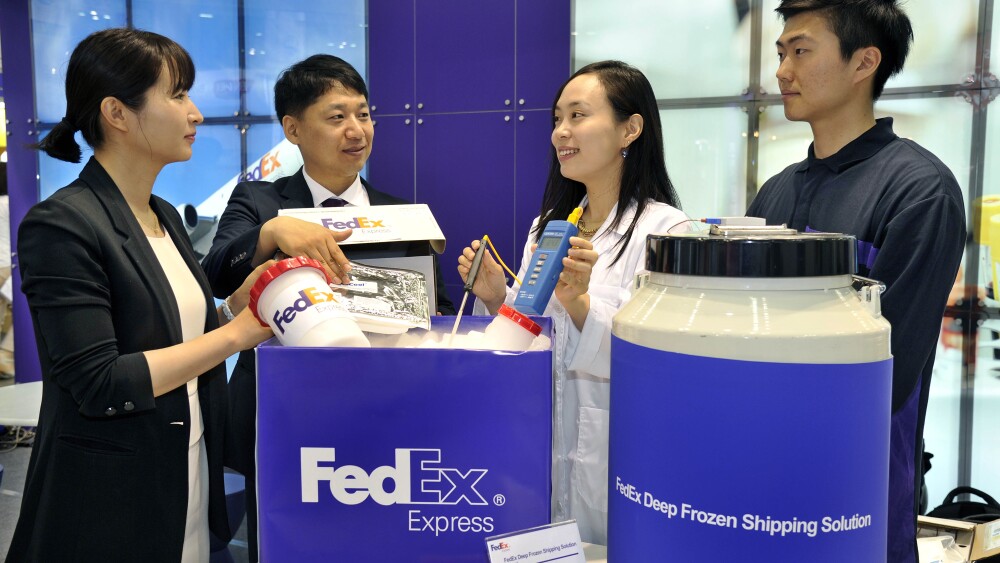 SEOUL, May 29, 2014 — FedEx Express (FedEx) is participating in BIO Korea 2014, Asia's biggest healthcare convention held at KINTEX, Ilsan from May 28-30, 2014. FedEx is presenting its industry-leading healthcare solutions in pharmaceutical, healthcare and bio industries including FedEx HealthCare Solutions, which includes a temperature-controlled shipping package portfolio.
"We are very glad to have an opportunity to introduce our leading healthcare solutions to customers at BIO Korea," said Eun-Mi Chae, managing director of FedEx Express Korea. "We offer a range of services tailored to meet Korea's expanding medical shipping needs, including pharmaceuticals, lab samples, medical supplies and other critical items. We provide professional consulting on healthcare shipments and export and import customs clearance, and our FedEx Healthcare Solutions are supported by our dedicated team of professionals who facilitate the safe delivery of temperature-sensitive items, from pick-up to packaging to clearance to temperature-control to 24-hour monitoring."
Among the healthcare solutions on display is the FedEx Cold Shipping Package Option, which offers customers a refrigerated environment of 2-8°C for up to 96 hours for their shipments. The easy-to-use, reliable, cost-effective and environmentally friendly package achieves a temperature of 4°C in less than five minutes without the use of gel packs. The FedEx Deep Frozen Shipping Solution helps customers move temperature-sensitive samples and specimens at a temperature of below -150°C for up to 10 days, using a liquid nitrogen dry vapor technology as an innovative alternative to dry ice.
At the exhibition FedEx Express Korea is providing a special discount to those who receive counselling on FedEx Healthcare Solutions and is holding on-site events with giveaway gifts for visitors.