FedEx Shines with Bronze for CSR Leadership Award at 6th Global CSR Awards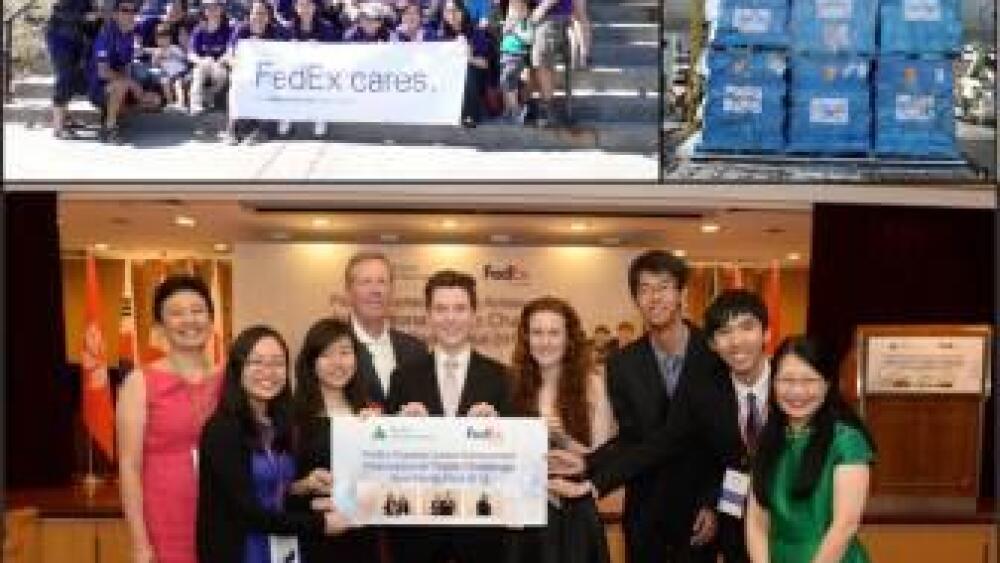 HONG KONG, April 10, 2014 – FedEx Express (FedEx), a subsidiary of FedEx Corp. (NYSE: FDX) and one of the world's largest express transportation companies today announced that it has been awarded for its outstanding contribution to local communities and dedication to sustainable business at the 6th Global CSR Awards. Announced at an award ceremony on Thursday, April 3, 2014, in Indonesia, David L. Cunningham, Jr., president, FedEx Express Asia Pacific, was awarded the Bronze Award for corporate social responsibility leadership.
The Global CSR Awards is one of the most prestigious recognition award programs for corporate social responsibility in Asia. The Awards recognize and honor companies that demonstrate leadership, sincerity and on-going commitment in incorporating ethical values, compliance with legal requirements, plus respect for individuals, communities, and the environment in the way they do business.
David L. Cunningham, in his role overseeing FedEx Express in Asia Pacific, spearheads the company's CSR efforts, leading by example for the industry, communities and employees. "Thanks to the dedication and tireless contributions of our teams across the region who volunteer their personal time, we are able to help address the social needs of our local communities in Asia Pacific through our numerous CSR programs," said David L. Cunningham.
Under Mr. Cunningham's direction, FedEx has both created and executed major CSR programs over the years. This includes the FedEx/JA International Trade Challenge, held across nine Asia Pacific communities since 2007. The program equips secondary school students with knowledge of how international trade works. Another key initiative is the FedEx Express Safe Kids Worldwide Walk This Way program, which teaches safer and walking-friendly behavior to motorists and children, with 520,000 children involved in 2013. FedEx was also instrumental in the recent disaster relief efforts for Typhoon Haiyan in the Philippines.
On the environmental sustainability front, FedEx constantly strives to improve fuel efficiency in its ground and air fleet in order to move the world more responsibly and resourcefully. By introducing new all-electric vehicles into the ground fleet in Hong Kong in 2013 – the first fleet of zero-emission all-electric vehicles in Asia Pacific – this helps towards FedEx achievement of its fuel efficiency improvement targets by 2020.
Since the Awards' inaugural year in 2009, FedEx has received recognitions including the Best Workplace Practices Award (for four consecutive years), the Best Community Programme Award (for two consecutive years), the Best Environmental Excellence Award, and CSR Leadership Award.