FedEx Renews Sponsorship with Korean Baseball Team Kiwoom Heroes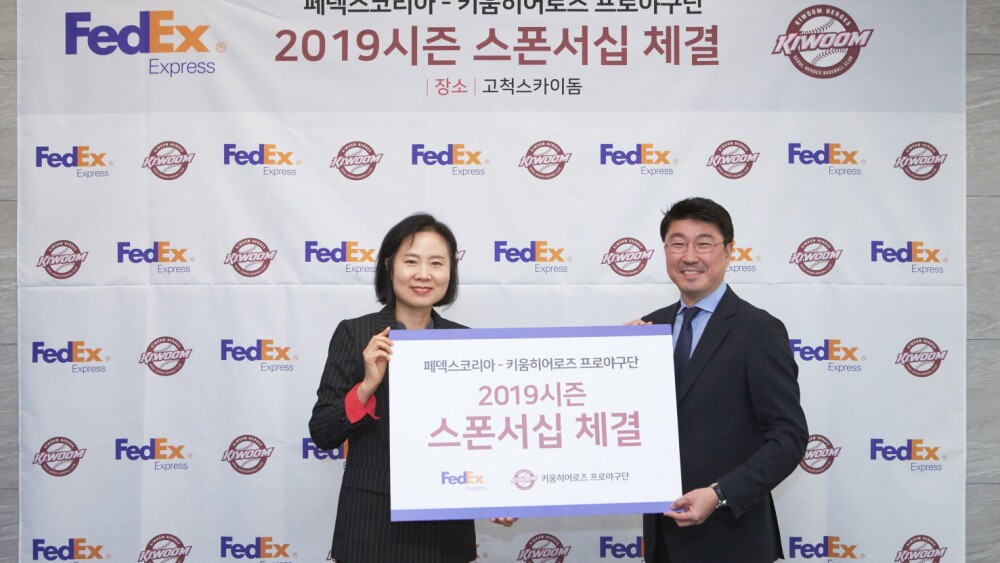 SEOUL, March 21, 2018 – FedEx Express, a subsidiary of FedEx Corp. (NYSE: FDX) and the world's largest express transportation company, announced the sponsorship of Kiwoom Heroes in the 2019 pro-baseball KBO (Korea Baseball Organization) league for the second year in a row, on March 20 in Seoul Gocheok Sky Dome.
"We are proud to continue our sponsorship with Kiwoon Hereos. We share the same commitment as them to deliver passion and excellence through great teamwork, speed and precision," said Eun-Mi Chae, managing director at FedEx Express Korea. "At FedEx, we believe that a connected world is a better world, and that belief guides everything we do, connecting even more people and possibilities, one game changing delivery at a time."
During the 2019 baseball season, FedEx will feature its logo at the Kiwoom Heroes home stadium and hold a Sponsor Day. Also FedEx will invite customers to join the Kiwoom Heroes home games.
Established in 2008, Kiwoom Heroes is famous for player Park Byung-ho, known as the four-time home run king and RBI campion in the KBO. Fans' expectations for the upcoming season will be high since the team has achieved ranking number 4 in the KBO League in 2018.
The KBO League currently has 10 professional teams across the nation and each team plays 144 games in a regular season. The KBO League culminates in its championship series, known as the KBO Korean Series after the post-season.