FedEx Recognized at 2014 AFSCA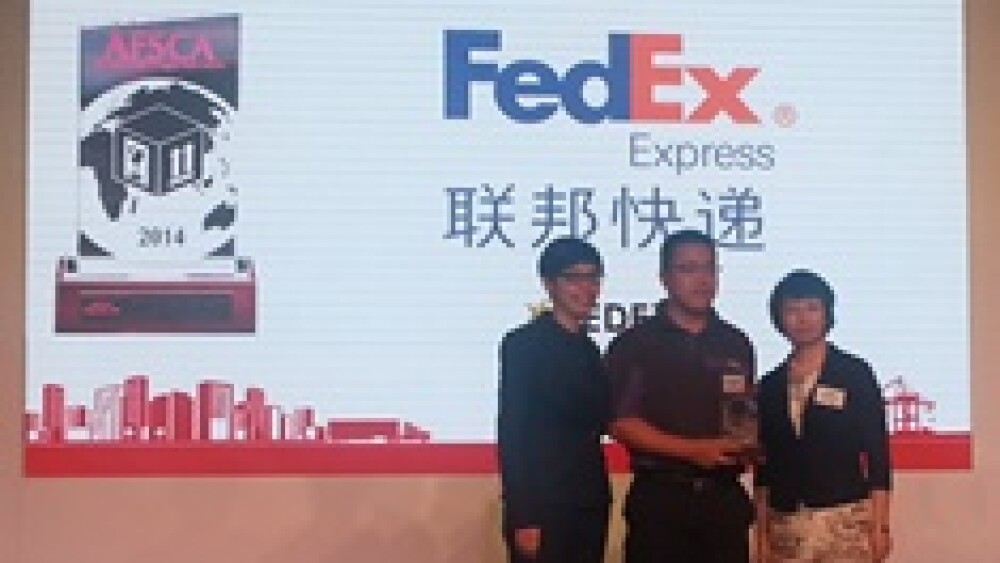 HONG KONG, June 19, 2014 – FedEx Express (FedEx), a subsidiary of FedEx Corp. (NYSE: FDX) and the world's largest express transportation company, has earned the Best Air Cargo Carrier – North America award at the 28th Asian Freight & Supply Chain Awards (AFSCA) announced in Shanghai, China. This is the eleventh time FedEx wins this award since 2002. The accolade reaffirms the FedEx commitment to offering an outstanding experience for its customers.
"This consistent recognition is an affirmation of our best-in-class service. It reinforces our commitment to providing customers in Asia Pacific with better access to trade opportunities through our strong operational network, such as the recent inauguration of the North Pacific Regional Hub in Osaka, Japan," said David L. Cunningham Jr., president, Asia Pacific, FedEx Express. "These awards are also a clear testament to the dedication of 18,000 employees in the region who work to make every FedEx experience outstanding."
Organized by regional trade publication Cargonews Asia, the annual AFSCAs are one of the most prestigious awards for the transport and supply chain industry in Asia. The Awards honor leadership as well as consistency in service quality, innovation, customer relationship management and reliability.
In 2013, FedEx launched numerous new initiatives as well as a range of enhancements in order to expand operational effectiveness and flexibility in providing best-in-class services for customers in the region.
Some of the highlights include:
· Specialized solutions for cold chain shipping—from temperature control and monitoring to increased visibility to supply chain management—that help connect manufacturers in innovative ways with more markets across industries, including ShipmentWatch and Thermal Blanket.
· SenseAware 2000, the next-generation information service powered by FedEx, was launched in Hong Kong, enabling customers to better control their supply chain and stay connected to their most critical and time-sensitive shipments in near real-time.
· Expanded operations facility at Beijing Capital International Airport in order to increase its handling capacity for international shipments and meet growing customer demand for inbound and outbound shipment services in northern China.
· Introduction of FedEx Quick Form in Australia, China, Hong Kong, Japan, Korea, Malaysia, Singapore, Taiwan, Thailand and Vietnam in October, providing customers with greater convenience during shipment processing.
· Introduction of the first zero-emission all-electric vehicle fleet in Asia Pacific, making additional advancements towards building a more long-term sustainable operation.