FedEx Recognized as a Leading Company in Asia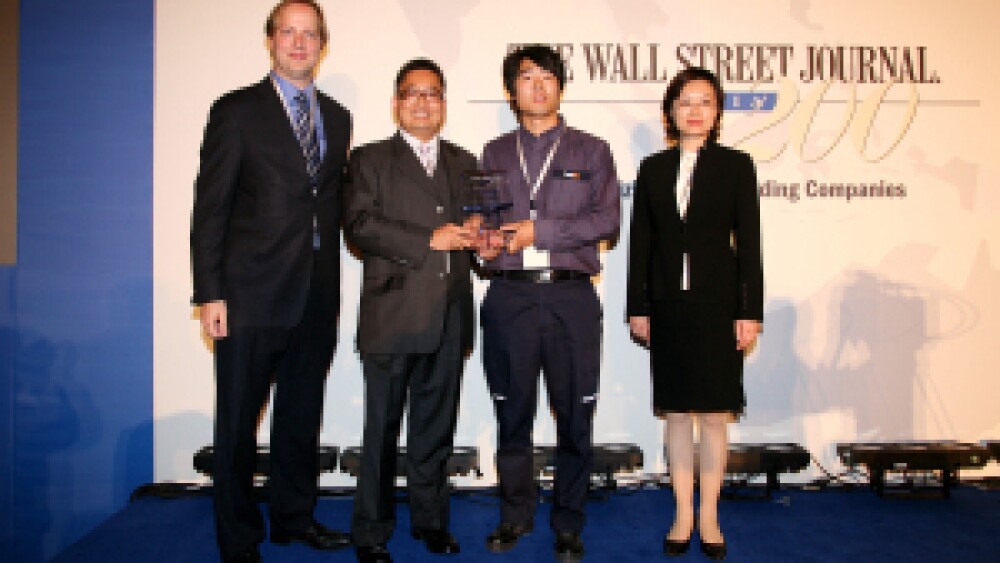 HONG KONG, October 30, 2009 – FedEx Express (FedEx), a subsidiary of FedEx Corp. (NYSE:FDX) and one of the world's largest express transportation companies, takes the lead again among international express companies operating in Asia. FedEx ranks 23rd among multinationals in The Wall Street Journal Asia 200 survey of Asia's most admired companies, 20 spots ahead of the closest industry player on the list.
The survey lists the top 200 multinationals operating in Asia and Asia-headquartered corporations, based on the five attributes of company reputation, quality of products and services, management's long-term vision, innovativeness in responding to customer needs, and financial soundness. Participating in the survey were 2,622 executives in 12 Asian countries.
The annual survey of Asia's 200 most admired companies has been conducted since 1993, and FedEx has consistently been recognized among the leading multinationals operating in Asia.
"We are honored to be recognized by executives for quality performance in the Asia Pacific region," said David Cunningham, Jr., president of FedEx Express Asia Pacific. "Service is the core component of our business and it is good to have a barometer like The Wall Street Journal Asia 200 to gauge where we stand in the region."
Eddy Chan, senior vice president, FedEx Express China, and Yue Jing Jing, a FedEx Express courier, represented FedEx at The Wall Street Journal Asia award ceremony in Beijing. "Our success as a company is due to our People-Service-Profit philosophy," said Chan. "Our customer-facing employees like Yue Jing Jing are the reason we are able to provide quality service. If we treat our employees well, they in turn will take care of our customers, and this ultimately means good business for the company."
FedEx Recognized as a Leading Company in Asia
With more than 14,000 employees serving more than 30 countries and territories in the Asia Pacific region, FedEx continues to expand and enhance express services in the Asia Pacific.
In February, FedEx opened its Asia Pacific hub in Guangzhou that serves the entire Asia Pacific region. This hub has improved connectivity and allows for FedEx operations to expand.
In September, FedEx accepted delivery of its first B777F aircraft, which will begin flying between the US and Asia in 2010 and will reduce transit times by 1 – 3 hours.
In October, FedEx announced a new Asia – Europe point to point service, which reduces transit times by one day.
About FedEx Express
FedEx Express is the world's largest express transportation company, providing fast and reliable delivery to every U.S. address and to more than 220 countries and territories. FedEx Express uses a global air-and-ground network to speed delivery of time-sensitive shipments, by a definite time and date with a money-back guarantee
[1]
.
About FedEx
FedEx Corp. (NYSE: FDX) provides customers and businesses worldwide with a broad portfolio of transportation, e-commerce and business services. With annual revenues of $34 billion, the company offers integrated business applications through operating companies competing collectively and managed collaboratively, under the respected FedEx brand. Consistently ranked among the world's most admired and trusted employers, FedEx inspires its more than 275,000 team members to remain "absolutely, positively" focused on safety, the highest ethical and professional standards and the needs of their customers and communities. For more information, visit news.fedex.com.
NOTE TO EDITORS: FedEx press releases are available on the World Wide Web at http://news.fedex.com
---
[1] Subject to relevant terms and conditions