FedEx Receives Authorized Freight Forwarder Certification from Korean Customs Service in Korea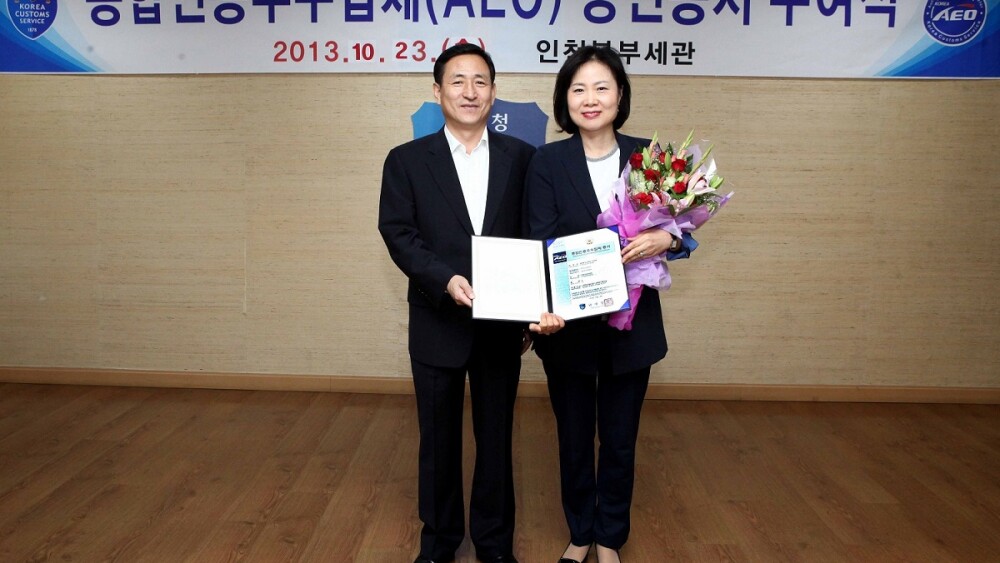 South Korea, October 23, 2013 — FedEx Express (FedEx), a subsidiary of FedEx Corp. (NYSE: FDX) and one of the world's largest express transportation companies, received its Authorized Freight Forwarders certification, one category of AEO (Authorized Economic Operator) certificates from Korean Customs Service today. FedEx Express now has three AEO certificates in total in Korea, including the Warehouse Operators and Customs Brokerage[1] certification.
A certified AEO indicates that the company has been validated and authorized by Korean Customs Service according to the authorization criteria set by the Law Compliance, Internal Control System, Financial Solvency and Security Management. FedEx Express has successfully passed the strict screening process including a field examination at FedEx Express Korean headquarters in Seoul, nationwide FedEx stations and the FedEx facility at the Inchon International Airport.
The Authorized Freight Forwarders certification as well as the Warehouse Operators and Customs Brokerage certification allows FedEx customers to enjoy increased advantages such as accelerated and simplified customs procedures in import and export filings, inspection and clearance in countries that have signed a MRA (Mutual Recognition Agreement) with Korea.
"The AEO certification reflects that FedEx Korea strictly follows customs clearance and regulations," said Eun-Mi Chae, Managing Director of FedEx Express, Korea. "FedEx will continue to enhance its security and compliance in order to the customer experience and provide safer and more rapid services to customers."
---
[1] Customs brokerage certification is accredited by the designated customs broker to provide customs services for FedEx Express, Korea.