FedEx Receives 2012 CSR Excellence Recognition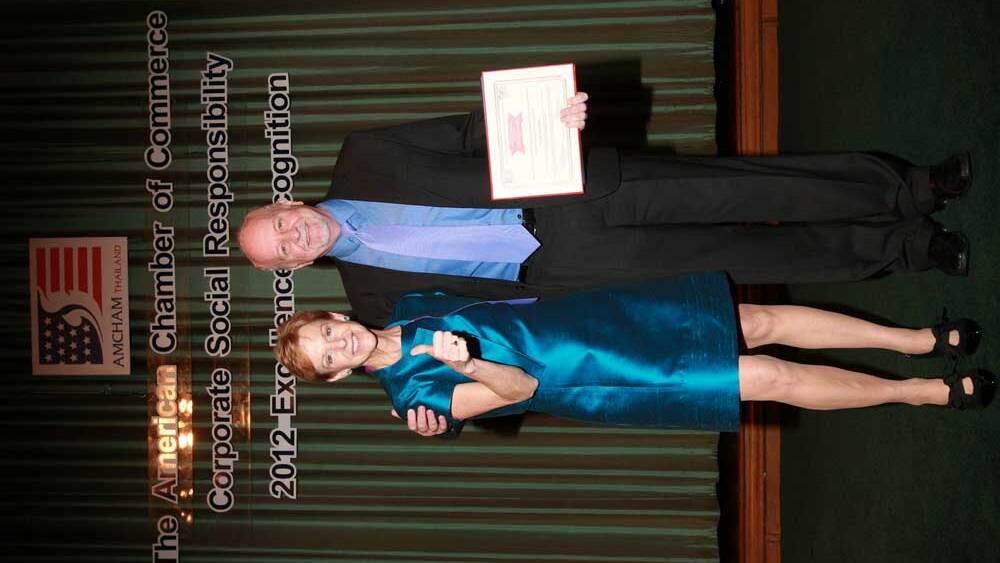 Bangkok, November 28, 2012 – FedEx Express was awarded the Corporate Social Responsibility Excellence (ACE) Recognition by The American Chamber of Commerce in Thailand (AMCHAM), a prestigious award recognizing companies for their commitment in giving back to the local community in which it operates. The award was presented by U.S. Ambassador Kristie Kenney at the Grand Hyatt Erawan, Bangkok.
It is the second year in a row, FedEx has been awarded the ACE Recognition for its outstanding CSR practices. AMCHAM selected ACE recipients, comprising xx international and local companies, through its objective automated scoring system, based on four categories – integration with company mission, measurability of results, sustainability and communication. All four categories help ensure the effectiveness of each company's CSR programs.
With over 13 CSR programs administered annually, FedEx has ensured a wider outreach to the local community through its partnerships with local organizations. An inherent value of the company, FedEx will continue to make positive contributions to help address the social and economic needs of the Thai community through various initiatives throughout the country.
###
About FedEx Express
FedEx Express is the world's largest express transportation company, providing fast and reliable delivery to more than 220 countries and territories. FedEx Express uses a global air-and-ground network to speed delivery of time-sensitive shipments, by a definite time and date with a money-back guarantee[1].
About FedEx Corp.
FedEx Corp. (NYSE: FDX) provides customers and businesses worldwide with a broad portfolio of transportation, e-commerce and business services. With annual revenues of $43 billion, the company offers integrated business applications through operating companies competing collectively and managed collaboratively, under the respected FedEx brand. Consistently ranked among the world's most admired and trusted employers, FedEx inspires its more than 300,000 team members to remain "absolutely, positively" focused on safety, the highest ethical and professional standards and the needs of their customers and communities. For more information, visit news.fedex.com.
---
[1] Subject to relevant terms and conditions